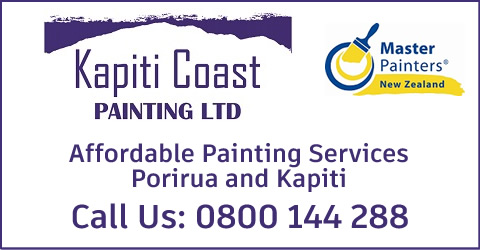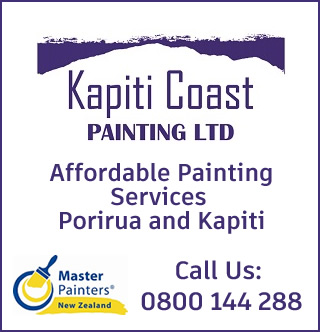 Car hits pole – Power out in Otaihanga
(November 13, 2021)
There is currently a power outage in Otaihanga after a car collided with a power pole. Power company representatives are at the scene and the…

...
PR Battle rages over Kapiti Airport
(November 1, 2021)
It seems battle lines are drawn around Kapiti airport and unusually one person who seems determined for it not to be an airport is the…

...
Kapiti's Tramway wins Australasian Award
(October 28, 2021)
A former Wellington tram has been restored by the Wellington Tramway Museum and has won a prestigious award open to all Tramway Museums across Australia…

...
Update – Serious Crash, SH 1, Te Horo
(October 5, 2021)
Police can confirm that one person has died following a serious crash on SH 1 between Peka Peka and Te Horo this evening. The two-car…

...
Crash at Rimu Rd Roundabout
(August 9, 2021)
Police and medical services were quickly on the scene this afternoon when a collision between a car and a motor scooter occurred at the roundabout…

...
Metlink at alert level 1
(June 29, 2021)
Following the Government's Alert Level 1 announcement, Metlink has confirmed that face coverings are still mandatory on all bus, train and ferry services from 11:59pm…

...
Metlink celebrates more women working in rail
(June 7, 2021)
Metlink's rail operator Transdev Wellington is seeing a growing diversity within the team, with women staff numbers soaring higher than the Australasian average in the…

...
Green Light for Otaki to Levin expressway
(June 3, 2021)
At Thursday's Electra Business Breakfast Deputy PM Grant Roberston announced confirmation of funding for the Ōtaki to north of Levin expressway (O2NL). The new 24-kilometre…

...
Metlink – Think Before You Type
(May 20, 2021)
An abusive message punched into a keyboard can have just as much impact as a punch to the gut, is the gist of a new…

...
Power failure stops trains on Kapiti line
(May 9, 2021)
Train services in and out of Wellington on the Kapiti Line were stopped late this morning (Saturday) after a breakdown in the electricity supply. Metlink…

...
Kapiti winner in Design a Bus contest
(April 5, 2021)
Ellie, 11, from Kāpiti and Bill, 8, from Wellington were today announced as the winners of Metlink's 'Design a bus' colouring contest, meaning their designs…

...
Metlink aligns ads with Community
(October 22, 2020)
Metlink is moving forward with amendments to its advertising policy to better reflect the community it serves. Metlink general manager, Scott Gallacher says the changes,…

...
Car Crash Advice
(October 4, 2020)
Until computers control all our vehicles, we will continue to have crashes because drivers are only human. Unfortunately humans are a bit like hokey pokey…

...