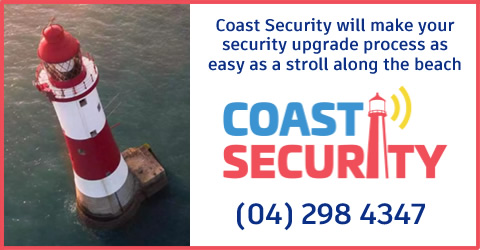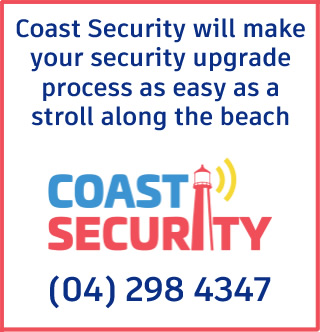 Man charged in relation to Otaki assault
(July 15, 2022)
A 43-year-old man has been arrested and charged following a serious assault in Otaki earlier this month. In the early hours of Saturday 9 July,…

...
Clean sweep for Kapiti Petanque champions
(June 15, 2022)
The Kapiti Petanque Club has produced a series of outstanding performances during the recent Champion of Champions Regional Petanque tournaments. Each club in the Wellington…

...
It's time to layer up
(May 15, 2022)
By Jan Thornborough - a cyber security specialist based in Kapiti It's our go-to protection when the autumn leaves fall and the temperature drops. Winter…

...
Heartland Flyer steams ahead
(May 15, 2022)
Despite the wet weather plenty turned out on Sunday to see the popular Heartland Flyer Steam train as it journeyed through the region. The Steam…

...
Arm chair critic steps up
(February 1, 2022)
Whether the rugby crowd is 50 or 50,000 or whichever side they are cheering for, there is one thing they generally agree on – the…

...
Brad Olsen – BA5 speaker
(November 15, 2021)
Join us for drinks, nibbles and the very latest economic date for the Horowhenua at the last November Electra Business After Five. This month's event…

...
Multiple fatalities confirmed in SH 1 crash
(November 9, 2021)
State Highway 1 remains closed after a serious crash at around 3pm at Kuku, Horowhenua. Police can confirm there are multiple fatalities however further information…

...
Covid and your personal records
(October 17, 2021)
Q&A: My COVID Record What if I had my vaccinations overseas? My COVID Record draws upon information in the national COVID-19 Immunisation Register (CIR). If…

...
Crystal out for One Dollar Pizza
(September 1, 2021)
Here we go! Auckland based Wellingtonian CRYSTAL takes us on a tour of the sand dunes in her latest video for "One Dollar Pizza" directed…

...
Balancing the Budget with Chris Money
(June 10, 2021)
"Please come and join us for drinks and nibbles on June 24, to hear how Budget 2021 delivers (or not) for you and its implications on the Horowhenua…

...
Green Light for Otaki to Levin expressway
(June 3, 2021)
At Thursday's Electra Business Breakfast Deputy PM Grant Roberston announced confirmation of funding for the Ōtaki to north of Levin expressway (O2NL). The new 24-kilometre…

...
Kapiti Horowhenua early awards winners
(May 27, 2021)
The Electra Business & Innovation Awards has drawn three winners to start the 2021 Awards programme. Congratulations to Lorraine Upham from Organic Connection, Gary Hutchings…

...
Generating Impact in Horowhenua
(May 20, 2021)
Electra Business After Five Generating impact from investmentLouise Aitken - CEO, The Ākina Foundation Impact is a concept that's risen in popularity recently - but…

...
NZI Rural Women NZ Business Awards Open
(May 13, 2021)
Rural Women New Zealand (RWNZ) and Premier Partner NZI are pleased to launch the NZI Rural Women NZ Business Awards 2021 (the Awards). "The Awards are a…

...