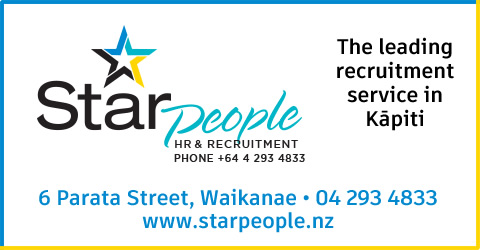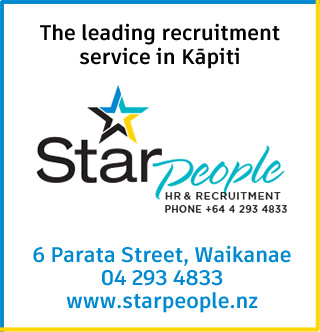 What a year it's been!
(January 4, 2022)
Otaki MP Terisa Ngobi reflects on 2021As I come to the end of my first full year as the Member of Parliament for Ōtaki, I…

...
PR Battle rages over Kapiti Airport
(November 1, 2021)
It seems battle lines are drawn around Kapiti airport and unusually one person who seems determined for it not to be an airport is the…

...
Kapiti gets out to Saturday Vax
(October 15, 2021)
Martin Halliday, KCDC Ward Councillor for Paraparaumu got his second Covid shot this week at the the Kapiti Community Covid-19 Vaccination Centre 45B Te Roto…

...
Urgent motion to review Kapiti Gateway
(September 29, 2021)
For this week's upcoming Council meeting, Cr Gwynn Compton and fellow Councillors Jocelyn Prvanov, Bernie Randall, and Martin Halliday have lodged a notice of motion…

...
Vaccination key to avoiding future lockdowns
(September 22, 2021)
In the wake of the most recent Alert Level 4 lockdown Kāpiti Coast District Mayor K Gurunathan is urging residents to get vaccinated. "Vaccination will…

...
New Aotearoa podcast delves into local govt
(September 19, 2021)
Kāpiti Coast resident and district councillor Gwynn Compton has launched a new podcast dedicated to the world of local government in New Zealand - Local…

...
Is Kapiti Gateway becoming unhinged
(September 15, 2021)
"Councillors should be asking questions about the delays to the Gateway project consent process for reassurance that the entire project agreed to by council is…

...
Local MPs visit Kapiti Vaccination Centre
(September 15, 2021)
Mana MP Barbara Edmonds and Otaki MP Terisa Ngobi were visitors this week at the Kapiti Vaccination Centre in Paraparaumu. "So good to be up…

...
Kapiti Council culls Canada geese
(August 1, 2021)
Kāpiti Coast District Council has taken steps to control the population of Canada geese currently in the Kāpiti area. Canada geese have been a growing…

...
Green Light for Otaki to Levin expressway
(June 3, 2021)
At Thursday's Electra Business Breakfast Deputy PM Grant Roberston announced confirmation of funding for the Ōtaki to north of Levin expressway (O2NL). The new 24-kilometre…

...
Takutai Kāpiti tackles coastline challenges
(June 1, 2021)
Kapiti Council is moving ahead with its commitment to prioritise how the district responds to coastal challenges in the face of a changing climate, and…

...
Metlink – Think Before You Type
(May 20, 2021)
An abusive message punched into a keyboard can have just as much impact as a punch to the gut, is the gist of a new…

...