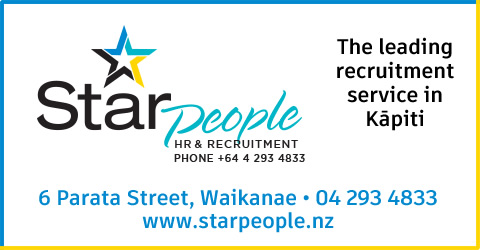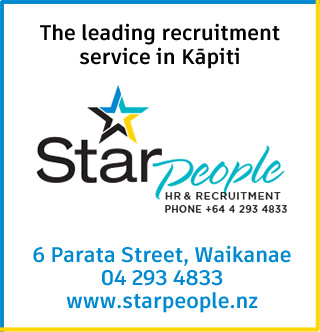 Worrying trend in pool of relief teachers
(July 25, 2022)
Primary school principals are warning the disruptions to children's learning will continue this term, with new analysis from NZEI Te Riu Roa showing the chronic…

...
Genealogy meetings for Kapiti
(July 19, 2022)
Evening Meeting Date    Tuesday 26 July Location: Coast Community Church, 57 Hinemoa St, Paraparaumu Topic:      David Hadfield talks about Octavius Hadfield's place in…

...
Levansa Trio to Perform in Kapiti
(July 17, 2022)
The Levansa Trio, featuring the brilliant cellist Lev Sivkov, will play for the Waikanae Music Society on Saturday 30 July. The Levansa Trio was formed…

...
Kāpiti Libraries remove overdue fees 
(July 7, 2022)
From today, Kāpiti Coast District Library users will not incur overdue fees on borrowed items following a decision to stop applying penalties to books, CDs, DVDs,…

...
Not all wounds bleed
(July 4, 2022)
Kapiti acupuncture specialist Jason Bei has been taking a new approach to the treatment of Post Traumatic Stress Injury and says the results so far…

...
We only want peace of mind
(June 6, 2022)
By Jan Thornborough – cyber security specialist based in Kāpiti These days you would think we've got enough to worry about with the pandemic, the…

...
Menopause driving you crazy? NO!
(May 19, 2022)
Do you have questions about menopause? You are not alone and you are not losing your mind! Menopause Experts are changing the way menopause is…

...
It's time to layer up
(May 15, 2022)
By Jan Thornborough - a cyber security specialist based in Kapiti It's our go-to protection when the autumn leaves fall and the temperature drops. Winter…

...
Pilates Day for Kapiti
(May 2, 2022)
Kapiti's Z Health Studio has declared May as Pilates Month and is expecting an influx of people wanting to get the best of health heading…

...
Huge Lions Book Fair in Waikanae
(May 2, 2022)
Looking for some excellent reading material as we head towards winter – the Kapiti Combined Lions Charity Book Fair has all you need. This year's…

...
Get prepped for Kapiti Run for Youth
(April 4, 2022)
Organisers of the Kapiti Run for Youth say it's the time to get yourself or your group prepped to walk or run anytime between Now…

...
Kapiti health ranks boosted
(February 16, 2022)
Kapiti has had a recent boost to its health ranks with the appointment of audiologist Dr Paul Catlow to Kapiti Hearing. There are significant numbers…

...