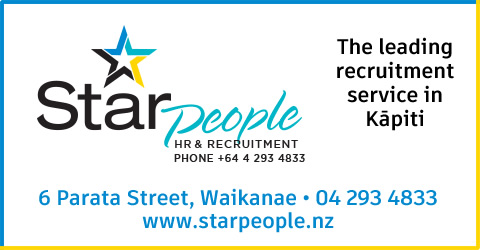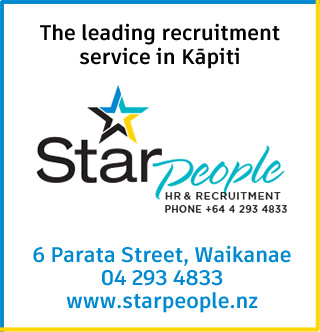 Reikorangi set for Spring Fling
(October 27, 2021)
Following last year's successful event the Reikorangi Residents Association are again presenting their Spring Fling! Country Fair. Organisers say there will be plenty of activities…

...
Graeme Joyes chats with Jason Bei
(October 10, 2021)
Graeme Joyes chats with Kapiti acupuncturist Jason Bei https://www.coastaccessradio.org.nz/Programmes/Details.aspx?PID=1c867513-5233-4c0a-9214-02c296f4e2df Conversations is a popular programme on Kapiti's Coast Access Radio where hosts Graeme Joyes or Todd…

...
Mary Poppins takes off in Kapiti
(October 7, 2021)
The current Kapiti production of Mary Poppins is a great reminder that you don't always have to go to Broadway to see a Broadway show.…

...
Kapiti Broadcaster Goes Nationwide
(September 15, 2021)
Kapiti radio supremo Todd Zaner has been a well heard voice on the airwaves, having been listened to in a number of towns and cities,…

...
Crystal out for One Dollar Pizza
(September 1, 2021)
Here we go! Auckland based Wellingtonian CRYSTAL takes us on a tour of the sand dunes in her latest video for "One Dollar Pizza" directed…

...
Jeff Simmonds reads A Rope for Harry Fat
(August 30, 2021)
https://www.youtube.com/watch?v=ywS_C5eLmrc Kapiti singer songwriter, musician, filmmaker Jeff Simmonds reads a classic Kiwi poem, in this NZ Poetry Month. "Here's a post for National Poetry Day.…

...
Otaki Players let the sunshine in
(August 19, 2021)
HAIR – THE ROCK MUSICAL, OTAKI PLAYERS SOCIETY. AUGUST 2021 PRODUCTION Reviewed by PENELOPE HAINES For those of us who came of age in the…

...
Kapiti Chorale Lifts the Spirits
(August 11, 2021)
By Norma McCallum 'Music in the Time of COVID ' ... title of a new novel? Well it could be but during these times of…

...
Film-maker to give talk in Kapiti
(August 3, 2021)
The Kapiti Friends of the Library are hosting film-maker John Reid on Sunday 8 August 2:00 pm in the Paraparaumu Library Meeting Room. The well-known…

...
Prize-winning Pianist for Waikanae
(July 18, 2021)
Young Christchurch pianist, Lixin Zhang, due to perform for the Waikanae Music Society on Sunday 1 August, has just won the Silver Medal in the…

...
Club Vista and RSA AGM
(June 29, 2021)
Level 1 is back and so is Club Vista!!This Sunday is the AGMS for Paraparaumu Memorial RSA commencing at 9-30am, and Club Vista at 10-30am. 32 Marine Parade, Paraparaumu…

...
Russian Opera Star visits Kapiti
(June 7, 2021)
Russian opera singer Olga Shanina's first concert at Southward's Theatre will be a memorable evening for lovers of fine singing. The international star is brought…

...
Kapiti gets The Jac Jazz
(May 30, 2021)
Music Critic Simon Sweetman says of The Jac concert "The Jac continues to go from strength to strength...the collision, the collaboration, the combination intoxicating. This…

...
Kapiti Chorale and Brass Band join forces
(May 12, 2021)
The Kapiti Chorale and the Kapiti Brass band joined forces recently for a magnificent concert featuring composers from around the world. The centrepiece was John…

...
Music Marathon for Kapiti
(May 10, 2021)
MAY 15 AT 2 PM UTC+12 – MAY 16 AT 7 PM UTC+12 Local Scene Music Marathon! The Local Scene Kapiti, are hosting a Music Marathon…

...
Directions in Jazz: West Coast/Cool Jazz
(May 10, 2021)
FRIDAY AT 7 PM UTC+12; St Peters Village Hall, Paekākāriki Recently returned from 20 years performing abroad, award-winning pianist Duncan Haynes presents Directions in Jazz,…

...
Meccano Show draws big crowds
(March 20, 2021)
Hundreds of visitors turned out to see the many displays on show at the National Meccano Exhibition at the Waikanae Memorial Hall on Saturday. The…

...