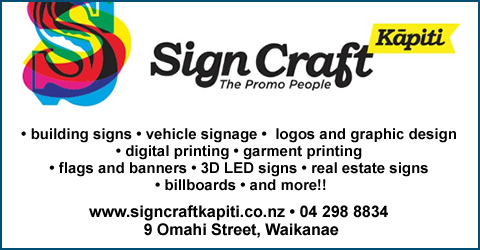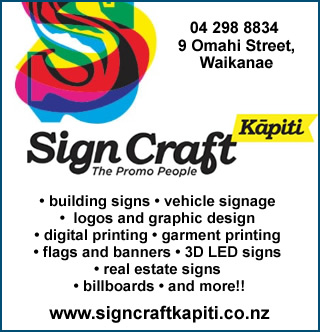 Red Light won't stop Kāpiti Run for Youth
(January 31, 2022)
The Web Genius Kāpiti Run for Youth takes place annually to raise funds and fitness for Kāpiti youth while having fun strolling or running along…

...
Kapiti College wins Page Family Shield
(November 15, 2021)
The annual Page Family Shield tournament run by Kapiti Petanque was held on 10 November. Each year teams from Kapiti and Paraparaumu College vie for…

...
Unwanted laptops needed during lockdown
(September 19, 2021)
As the covid pandemic continues, leading national tech non-government organisation NZTech, has put a call out to New Zealanders and remind them that not everyone…

...
Crystal out for One Dollar Pizza
(September 1, 2021)
Here we go! Auckland based Wellingtonian CRYSTAL takes us on a tour of the sand dunes in her latest video for "One Dollar Pizza" directed…

...
Otaki's Maoriland Hub for tech creatives
(August 31, 2021)
Otaki's Maoriland Hub is at the cutting edge of creative technology and have just announced an opportunity for young people to break into this fast…

...
Girl Power in Plumbing Challenge
(July 19, 2021)
Starting a plumbing apprenticeship as an adult can be challenging, doing so as a woman in a largely male dominated industry is even more so.…

...
Kapiti Kids Planting for the Future
(July 8, 2021)
Tamariki from three schools across Kāpiti took the future of our environment into their own hands by getting them dirty at Greater Wellington's tree planting…

...
New Zealand facing a digital skills crisis
(July 5, 2021)
While all sectors are experiencing skills shortages, a survey underway is finding critical digital skills shortages impacting all parts of the economy. NZTech, the organisation…

...
Challenge for Kapiti Mentors
(May 10, 2021)
Kapiti businessman Peter Jackson says the Challenge for Change mentoring programme was indeed a challenge and at the same time hugely rewarding. Challenge for Change…

...
Euan Mason wins Howard & Co Summer Series
(May 9, 2021)
Kapiti Cycling Club President Gary Clareburt says this year's Howard & Co Summer Series was a great success with all races hotly contested. "The club…

...
Youth Fundraiser for Outward Bound
(September 14, 2020)
It is a bargain hunter's dream and its in a great cause. A fundraising garage sale on Saturday 19th of September at 51 Moana Street,…

...