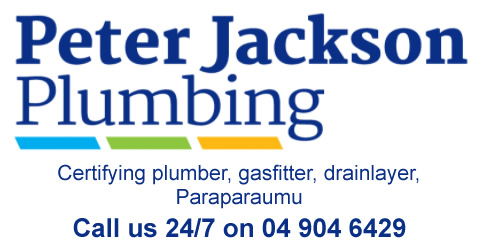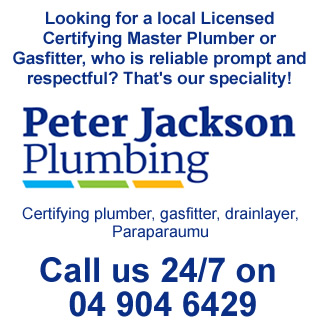 Fun and Games at Kapiti Petanque Club
(April 25, 2022)
By Marlene Barker With restrictions lifting a little, Touch Kapiti/Horowhenua visited the Kapiti Petanque Club recently for an afternoon of fun games, followed by a…

...
Get prepped for Kapiti Run for Youth
(April 4, 2022)
Organisers of the Kapiti Run for Youth say it's the time to get yourself or your group prepped to walk or run anytime between Now…

...
Arm chair critic steps up
(February 1, 2022)
Whether the rugby crowd is 50 or 50,000 or whichever side they are cheering for, there is one thing they generally agree on – the…

...
Red Light won't stop Kāpiti Run for Youth
(January 31, 2022)
The Web Genius Kāpiti Run for Youth takes place annually to raise funds and fitness for Kāpiti youth while having fun strolling or running along…

...
Father-Son team wins Kapiti Open Petanque
(January 28, 2022)
This year's annual Kapiti Open Petanque Tournament, played in perfect weather over Anniversary weekend, drew a top quality field of 35 teams competing for the…

...
Hoop Club Kapiti opens social league
(January 8, 2022)
Hoop Club Kapiti's next Social Basketball League starts on 26 January 2022 and will run for 10 weeks on Wednesday and Sunday evenings at Paraparaumu…

...
Kapiti College wins Page Family Shield
(November 15, 2021)
The annual Page Family Shield tournament run by Kapiti Petanque was held on 10 November. Each year teams from Kapiti and Paraparaumu College vie for…

...
Kapiti Radio Yacht Club Twilight sailing
(October 5, 2021)
The Kapiti Radio Yacht Club is holding a twilight sailing event to enable those who have commitments during the day to see these fun racing…

...
Euan Mason wins Howard & Co Summer Series
(May 9, 2021)
Kapiti Cycling Club President Gary Clareburt says this year's Howard & Co Summer Series was a great success with all races hotly contested. "The club…

...
Bowling Autumn Leaves
(May 3, 2021)
An opinion piece By Ian Powell I'm what's known as a cricket nut (or cricket tragic as some cruelly say). I played cricket for well…

...
Hansen returns for Central Hinds
(January 23, 2021)
The return of cricket allrounder Melissa Hansen is the only change to the Central Hinds squad named for their next Dream11 Super Smash doubleheader in…

...
SX4 Takes Off
(November 17, 2020)
Cody Cooper, 9-time NZ MX1 motocross champion, has officially confirmed he will be the first signing for the inaugural SX4 event set to be staged…

...
Kāpiti Radio Yacht Club back on the water
(October 2, 2020)
The Kāpiti Radio Yacht Club race their radio controlled yachts regularly at Awatea Pond Paraparaumu (Wednesdays Fridays and some Sundays) and Winstones Lake Ōtaki (Sundays).…

...
Horowhenua/Kāpiti Cricket is Back
(September 18, 2020)
The first of a month-long series of free, fun events to celebrate the return of cricket gets underway this weekend, and the first Senior men's…

...