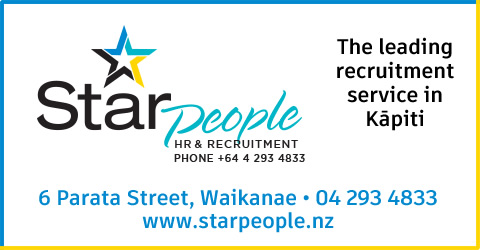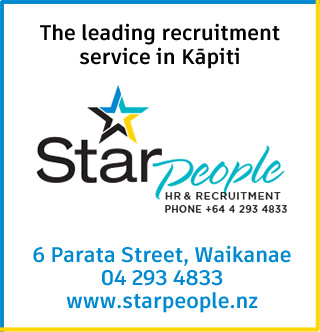 Pearl and Florrie's Musical Mural
(November 21, 2021)
Meet for a cuppa and a few inspirational words and a viewing of the classic animation Pearl, Florrie and the Bull at St Peters Hall.…

...
Brad Olsen – BA5 speaker
(November 15, 2021)
Join us for drinks, nibbles and the very latest economic date for the Horowhenua at the last November Electra Business After Five. This month's event…

...
Kāpiti Food Fair Good to Go
(November 5, 2021)
In the lead up to Kāpiti's premiere foodie event, the team behind the Kāpiti Food Fair say they are thrilled and hugely relieved to share…

...
Reikorangi set for Spring Fling
(October 27, 2021)
Following last year's successful event the Reikorangi Residents Association are again presenting their Spring Fling! Country Fair. Organisers say there will be plenty of activities…

...
Kapiti gets out to Saturday Vax
(October 15, 2021)
Martin Halliday, KCDC Ward Councillor for Paraparaumu got his second Covid shot this week at the the Kapiti Community Covid-19 Vaccination Centre 45B Te Roto…

...
Being Older and Bolder in Kapiti
(October 9, 2021)
Kapiti writer Angela Robertson is all about maximising potential as she prepares to launch her latest books with a focus on positive aging. The two…

...
Mary Poppins takes off in Kapiti
(October 7, 2021)
The current Kapiti production of Mary Poppins is a great reminder that you don't always have to go to Broadway to see a Broadway show.…

...
Kapiti Radio Yacht Club Twilight sailing
(October 5, 2021)
The Kapiti Radio Yacht Club is holding a twilight sailing event to enable those who have commitments during the day to see these fun racing…

...
Police training exercise in Kapiti
(October 4, 2021)
As part of the regular training for their specialist teams, Police will be undertaking a training exercise in Kapiti on Friday 8 October. The exercise…

...
Film-maker to give talk in Kapiti
(August 3, 2021)
The Kapiti Friends of the Library are hosting film-maker John Reid on Sunday 8 August 2:00 pm in the Paraparaumu Library Meeting Room. The well-known…

...
WHITI ORA Art Exhibition
(July 20, 2021)
Opening: July 23 - 6:30pm - Normal Hours: July 24 - August 28, Monday - Saturday, 11am - 4pm - Toi Matarau Gallery, 68 Main…

...
Prize-winning Pianist for Waikanae
(July 18, 2021)
Young Christchurch pianist, Lixin Zhang, due to perform for the Waikanae Music Society on Sunday 1 August, has just won the Silver Medal in the…

...
Clean Up Week launches for 2021
(July 5, 2021)
Keep New Zealand Beautiful is once again asking Kiwis to 'Do the Right Thing' and come together to make a collective difference by getting involved…

...
Club Vista and RSA AGM
(June 29, 2021)
Level 1 is back and so is Club Vista!!This Sunday is the AGMS for Paraparaumu Memorial RSA commencing at 9-30am, and Club Vista at 10-30am. 32 Marine Parade, Paraparaumu…

...
June BA5 – Forsyth Barr
(June 27, 2021)
The Kāpiti Chamber of Commerce is inviting businesses to attended their BA5 (Business After 5pm) networking programme. On June 30 the BA5 will be Hosted…

...