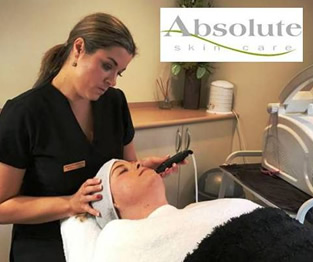 Absolute Skin Care
VISIT OUR CLINIC
9 Ngaio Road
Waikanae
Phone: 04 904 4407
www.absoluteskincare.co.nz
At Absolute Skin Care, our aspirations and passions are both focused on achieving optimum skin health and with the belief that by empowering clients with knowledge and the benefits of an effective treatment product at home, they are able to continue looking and feeling better.
​We have the strong opinion that integrity and ethics is the key to a growing business, and the professional standard of the entire Absolute Skin Care team of Therapists are a reflection of our success.
​Absolute Skin Care Kapiti is highly regarded within the marketplace as an outstanding professional skincare clinic with an unequaled focus on exceptional customer service. We have a strong, loyal and constantly expanding customer base and we strive to ensure that all of our clients are absolutely satisfied by their experience and the results achieved within our Clinic.
Contact Information
9, Ngaio Road, Waikanae Beach, Waikanae, Kapiti Coast District, Wellington, 5036, New Zealand