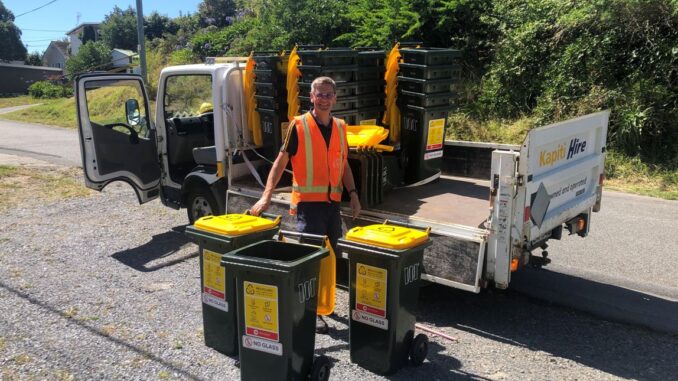 Kāpiti Rotary Club president Shirley Stratton led a large team of volunteers in assembling and delivering new recycling bins throughout Kāpiti.
Kāpiti residents will now have received the new Waste Management recycling bins (Please note – these apply to Waste Management customers only) – links below explain collection times and usage.
"At a recent community event, where Kāpiti Rotary members were highly visible, a club member was approached by a waste collection company offering the Club the opportunity to take up a recycling bin contract," says Ms Stratton.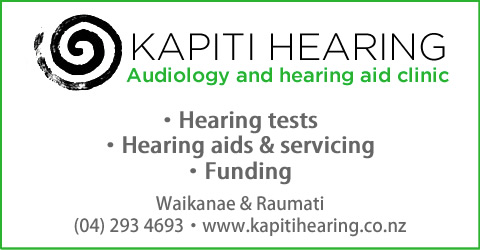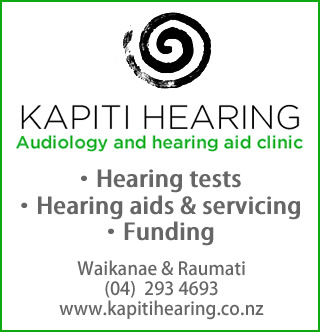 She says after 700 man/ woman hours involving 51 club members, as well as family, friends, the MenzShed and other Rotarians, about 5000 recycling bins were assembled and delivered to addresses between Paekākāriki and Ōtaki.
"It was a most successful team building exercise for club members as well as being a major fundraiser. Thank you to all who helped with this amazing project," says Ms Stratton.
The new Recycling Bins
Due to more recycling in the Kāpiti-Horowhenua community, Waste Management are changing the way they collect recycling.
What does this mean for you?
From this week starting 15 March 2021, you will need to:
Continue to place all your glass into your recycling crate, place the rest of your recycling into a new 80L wheelie bin.
Your glass recycling crate will be collected one week and your recycling wheelie bin will be collected the following week, so each one will be collected fortnightly.
Collections will happen on your normal collection day.
When to put your crate and wheelie bin out for collection
Waste Management have divided Kāpiti-Horowhenua into ten zones. Your collection zone will determine which day of the week to put out your glass recycling crate or recycling wheelie bin.
Please use the and in the links below to determine which week you need to put out your glass recycling crate or recycling wheelie bin.
What can and can't go in your glass recycling crate and recycling wheelie bin.
A list of what can and can't go into your recycling crate or recycling wheelie bin can be found here: https://www.wastemanagement.co.nz/for-business/products/what-can-go-in-your-recycling
General Waste or Garden Waste collection
Your General Waste collection with Waste Management will not change. If you have a Garden Waste service, this will not change either.
For More: https://www.wastemanagement.co.nz/my-region/kapiti