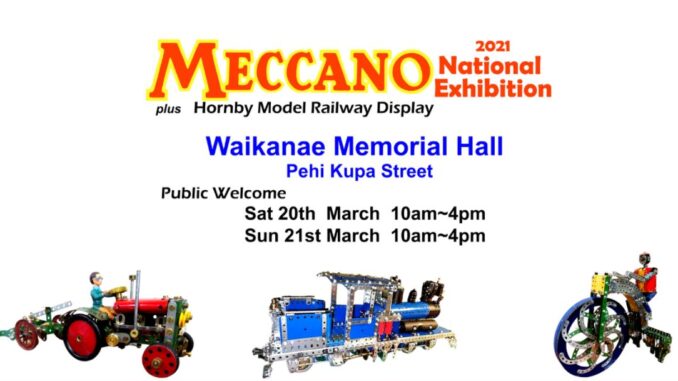 Kāpiti is to host the National Exhibition of Meccano this weekend with displays on view both days at the Waikanae Memorial Hall.
Organiser Reg Barlow says this is a great opportunity for visitors of all ages to reminisce about favourite toys from the past with over 100 working models on display.
"Meccano is more than just a hobby. Come and have a look at toys of yesteryear. Interactive working models great for kids of all ages. Bring your kids to help them improve their motor skills.
Reg says Meccano is teaching basic engineering skills, logical thinking, and the satisfaction of seeing a project to its successful conclusion and if it doesn't work, you can pull it apart and start again.
"It's a hobby where the whole family can participate. The only limitation is your own creativity."
There will be enthusiasts from all over the country displaying some of the finest Meccano constructions seen in Kāpiti. The exhibition will also feature the highly regarded Hornby Model Railway Display.
What: Meccano National Exhibition 2021 – 20 Mar – 21 Mar
Where: Waikanae Memorial Hall, Pehi Kupa St, Waikanae
When: Saturday March 20 10am-4pm and Sunday March 21 10am-4pm.
Tickets: Buy your tickets at the counter at really affordable prices.
Adults: $5, Family: $15
https://www.facebook.com/Meccano-National-Exhibition-171550181110696
no