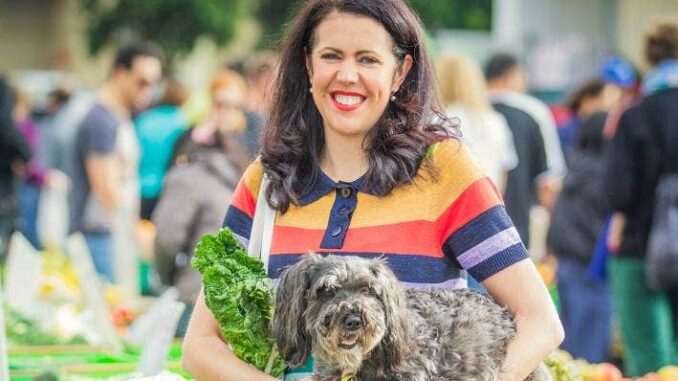 Electra Business Breakfast will host Sarah Meikle, Chief Executive of the Wellington Culinary Events Trust (WCET) March 3. Sarah is incredibly enthusiastic and knowledgeable about the New Zealand food scene. She will focus her talk on the story of Visa Wellington On a Plate (VWOAP), the proud past, COVID interruption and the future of the festival.
VWOAP is New Zealand's biggest annual culinary festival, attracting more than an estimated 50,000 festival event goers in 2020, and dishing up hundreds of thousands of culinary moments for visitors from across the country and the world. Now in its 13th year VWOAP has grown from 35 participants in 2009, to over 300 in 2020, and contributing millions of dollars to the Wellington economy.
For the whole month of August, the Greater Wellington region is transformed into a foodie's paradise to warm up the winter months. It celebrates the best talent and produce the wildly famous Wellington Region has to offer, all curated into one tasty programme served up to the hungry dining public.
The 2021 festival theme is open to interpretation and can mean a million things… 'Out of Place' – One of these things is not like the other says Sesame Street. It can mean an element of surprise, challenging experiences, adventurousness and the exotic. It can also mean out of this place – the cultural or geographical influences on food, or how the soil, climate and geology affect our food – the terrior. It's the misfits, those that go against the grain. The alternative lifestyles, the rebellious.
To Book: https://www.eventbrite.co.nz/e/the-story-of-visa-wellington-on-a-plate-nzs-biggest-annual-culinary-fest-registration-139154162847
About the Speaker
Sarah Meikle | Chief Executive
Wellington Culinary Events Trust
WCET is an independent not-for-profit trust that brings you iconic events VWOAP, Beervana and Highball. Established in 2014, Wellington is the only region in New Zealand to have an organisation dedicated to promoting food and beverage within its region.
Sarah has had extensive experience in both the food and tourism sectors over the last 20+ years. She has extensive connections in the food sector in New Zealand – chefs, producers and commentators, as well as a growing network internationally.
Helping "tell New Zealand's food story" is hugely important to Sarah. She has spoken at international symposiums and many forums in New Zealand sharing her thoughts and experiences on the role that food tourism plays in a country's branding and positioning.
She spent 6 1/2 years as General Manager, Marketing at Positively Wellington Tourism (now WellingtonNZ), where she led a team marketing Wellington to local, domestic, Australian and International audiences, as well as being responsible for marketing key events.
Prior to working with Positively Wellington Tourism, Sarah spent just under ten years with Tourism New Zealand in London and Wellington, as well as establishing marketing offices in Mumbai and Dubai and undertaking market foundation work in Latin America and South Africa.
Wednesday 3 March 2021
7.15am to 8.45am | Southward Car Museum
$35 (incl GST) per person
no