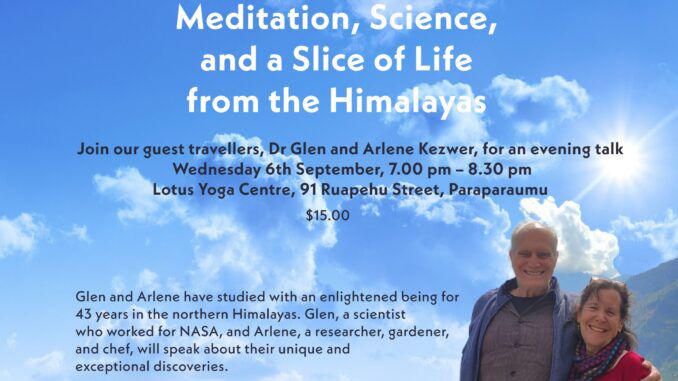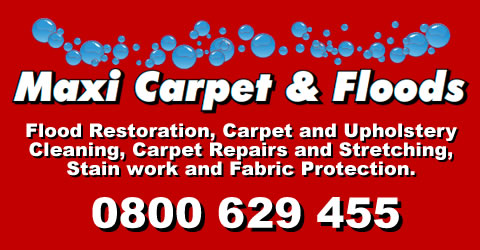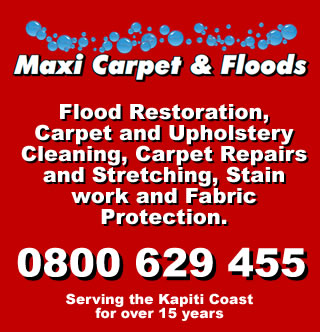 This week Kāpiti is hosting what promises to be fascinating talk on the subjects of mediation, science, and a slice of life from the Himalayas.
Guest speakers are Arlene and Glen Kezwer who are visiting from India. Glen holds a doctorate in physics. Arlene is a researcher, gardener and chef.
For four decades, Glen has studied and practiced the science of meditation, published articles, and taught meditation and Indian philosophy. He has lectured extensively in India, the United States, Canada, and Europe, and has been invited to speak at various conferences.
Glen, formerly a scientist with NASA, has personally practiced meditation and the principles of Indian philosophy, applying them in his own life. He has found the truth of the vision of oneness, where all of creation is seen as one unique existence which is beyond time and space. He says the results of such practice are happiness, clear thinking, peace of mind, self-sufficiency and fearlessness.
Glen is the author of Meditation, Oneness and Physics, The Essence of the Bhagavad Gita, and numerous articles, and has done two video presentations for the Theosophical society in America.
Arlene and Glen are giving an evening talk at the Lotus Yoga Centre on Wednesday 6th September at 7pm. They have both studied meditation and philosophy, in Kullu, India for 43 years. They will be talking about their life and experiences in India over the last many years.
Where: Lotus Yoga Centre, 91 Ruapehu Street, Paraparaumu.
When: 7pm – Wednesday 6th September
Entry: $15
For more information: Email: [email protected] or Phone: 0273133538