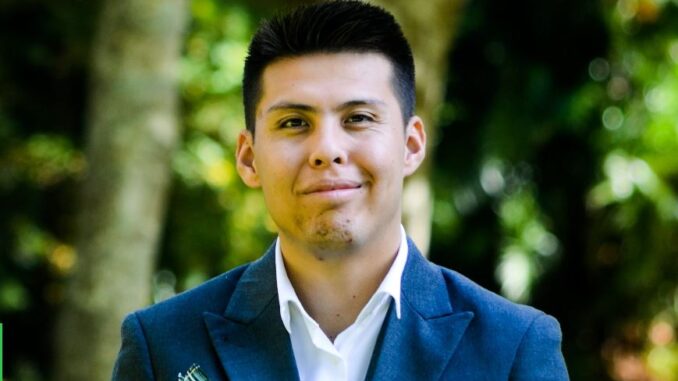 Ali Muhammad says he is proud to be a candidate for the Green Party of Aotearoa New Zealand, standing in the Ōtaki electorate.
Mr Muhammad says the challenges and struggles of displacement and resettlement give him a unique perspective on politics.
"Growing up, I witnessed the devastating effects of war and conflict on my community, which forced my family to flee our home and seek refuge in New Zealand. This experience has instilled a deep appreciation for the value of social justice, equity, and compassion in creating a fairer society."
The 23-year-old Green Party candidate's family fled Afghanistan for Pakistan in 1990 when the Taliban took control of his home country. He was born and raised in Pakistan and has never visited Afghanistan.
He was just 15 when he arrived in New Zealand with his mother and three siblings. After spending six weeks at the refugee centre in Mangere they were sent to live in Palmerston North.
Mr Muhammad says his experiences have also fuelled his passion for environmental issues, as he has seen first-hand how climate change and environmental degradation can exacerbate existing social and economic inequalities.
"As a Green Party candidate, I am committed to promoting policies prioritising the well-being of people and the planet.
"I believe everyone should have access to affordable housing, quality education, and healthcare. We must take urgent action to address the climate crisis and protect our planet for future generations," says Mr Muhammad.
He says he is excited to bring his unique perspective and experiences to the Green Party and to work with his fellow members to create a more equitable future for all New Zealanders.