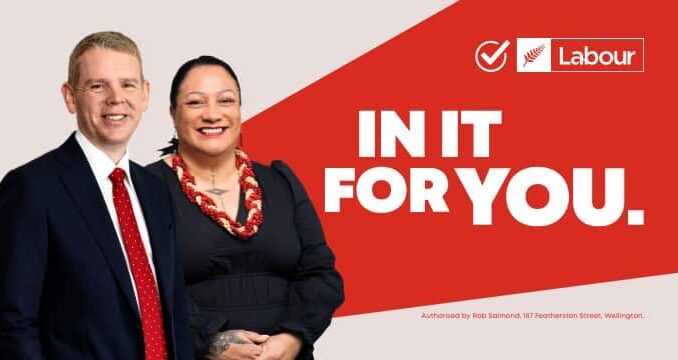 Prime Minister Chris Hipkins, appearing on billboards all over Kāpiti at present says one of the best parts of his job is meeting different people, from right across the country.
"It's fair to say that most New Zealanders don't ask for a lot – they just want to know that their hard work will be rewarded with a better life for themselves and their families. But I know that it's tough right now, and many feel like they're not getting ahead," says Hipkins.
"We're in an economic cycle and things will get better. In the meantime, I want to do everything I can to help ease the cost of living. But to fix the problems households are facing you have to understand them.
"I'm in politics to make a difference. This election is the first chance for me to fully set out my own agenda for the future and I'm really excited about the announcements we've made so far."
The PM says a re-elected Labour government will: Remove GST from fruit and vegetables, saving families around $20 a month; Introduce four weeks Paid Partner's Leave, to support all parents to be part of their babies' youngest days and provide extra financial help when families need it most; and give those on Working for Families a big bump, with the largest ever boost to the In-Work Tax Credit which will deliver targeted meaningful cost of living support to around 160,000 low and medium-income working families.
"Under my leadership, Labour is focused on the bread and butter issues that matter most. We're running a positive, forward-looking campaign that's focused on cutting inflation, bringing down the cost of living, keeping people and communities safe and investing in education, health and housing."
"But make no mistake: there's a lot at stake this election. Christopher Luxon's unaffordable tax cuts for millionaires only adds up with big cuts to schools and hospitals. And ACT are proposing to sell state assets and gut the public services that New Zealanders rely on," says Hipkins.
He says it's not just out of touch, it's a huge risk.
"When times are tough, New Zealanders need a leader who's in it for them – and I am."