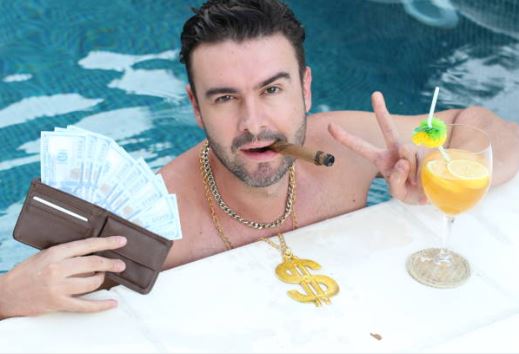 George Smith from Paraparaumu has denied winning the $37million Lotto last week despite an apparent upward trend in his lifestyle.
For instance last week George was seen stopped on Kāpiti Rd in his rusty Toyota Corolla being ticketed for no Warrant and no WOF and this week he has been seen in a new red Ferrari
"Yeah, nah, just borrowed the red car off a mate," says George.
When questioned about his 'mate' who was seen with a wheelbarrow of cash in the Kāpiti New World carpark George says it is true that his friend was seen but this was a coincidence.
'Yeah, nah, he was just getting some stuff from Mitre10 Mega in the wheelbarrow and it's not what it looks like eh," says George.
Since the KCNews interview George now completely denies he is George Smith from Makarini St and says his name is Alphonse Montlebarn.
So it seems we may have to wait a bit longer to see who the winner is.