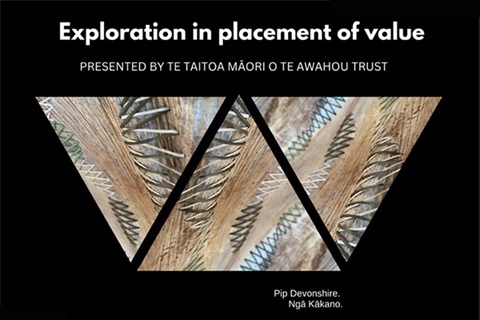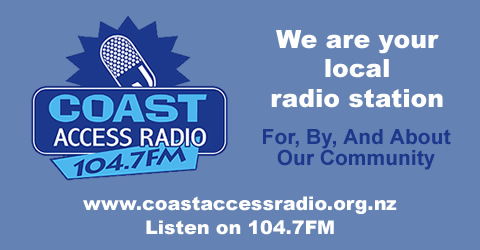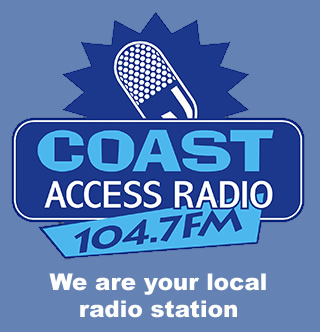 Evoking taonga inspired by our rohe have been brought together in the Māpuna Kabinet Art Gallery, in Foxton's Te Awahou Nieuwe Stroom.
Te Kura ā Rohe, exploration in placement of value brings together works from established and emerging Māori artists and sees a variety of precious materials embellish the space, including wood and stone.
Some of the artists included in the exhibition have been elevating their skills at Moko Kiore Arts, based within Te Awahou Riverside Cultural Park's Whare Manaaki and led by Master carver Heemi Te Peeti. Paora Kereama (Ngai Tuhoe, Ngāti Huia ki Matau) has recently commenced his carving journey honing his natural affinity with wood, Shaun Hemmingsen (Ngāti Porou, Ngāti Maniapoto), graduate from Te Wānanga o Aotearoa is in his third year of carving refinement with Moko Kiore Arts, Karanama Peita Gregory (Tūkorehe) first on-board to carve with Moko Kiore Arts explores digital drawing, and Waiariki Hāhuna (Ngāti Rangiwewehi) graduate of Te Puea carving school will be sharing their carving skills within Māpuna Kabinet Gallery under the guidance of Heemi Te Peeti.
Raranga artist and exhibition curator, Pip Devonshire says, "Alongside the works on display, we're excited to be hosting live carving and weaving demonstrations. This is a unique opportunity to see the artists' carving skills in action, and some beautiful taonga created."
Other works set to adorn the gallery walls include those by Tracey Patete, weaving tutor at Te Wānanga o Raukawa, Tihirua Wireamu Putaka, graduate from Toihoukura EIT Tairawhiti.
"An andesite stone carving by Barry Te Whatu, titled Interwoven Time, links Te Kura ā Rohe artists with the 7th Whakaaro Whakairo ARTS Symposium Ōtaki 2023, a gathering of weavers, stone and wood carvers in November at the Ōtaki-Māori Racing Club" says Ms Devonshire.
The exhibition opens on Tuesday 8 August, and will be on display until the end of October 2023.
Some art will be available for sale, but must remain within the exhibition until after it closes.
The exhibition is a collaboration between Te Taitoa Māori o Te Awahou Trust, who manage the Piriharakeke Generation Inspiration Centre on behalf of local hapū.
Te Taitoa Māori o Te Awahou Trust promotes the aspirations of Ngāti Raukawa ki te Tonga hapū and the local Māori community. The trust actively participates in the Te Awahou Nieuwe Stroom partnership with the Oranjehof Dutch Connection Trust and Horowhenua District Council. One of its key objectives is to celebrate and share Ngāti Raukawa ki te Tonga culture and identity with visitors. The aim is to create wider awareness and provide rangatahi with educational and economic opportunities.
Te Kura ā Rohe
Exploration in placement of value presented by Te Taitoa Māori o Te Awahou Trust
8 August – 31 October 2023
Māpuna, Kabinet Art Gallery
Te Awahou Nieuwe Stroom
Normal opening hours 9am – 5pm each day.