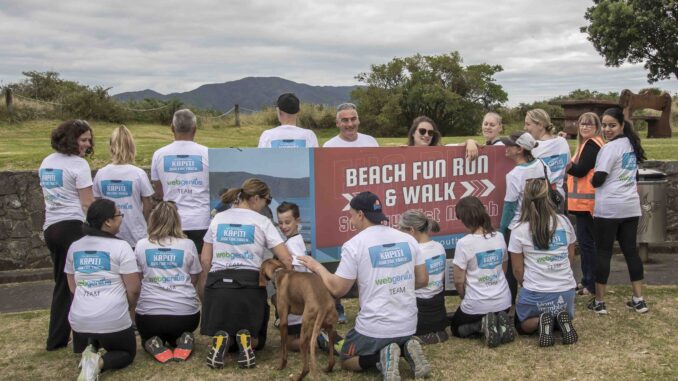 The Web Genius Kāpiti Run for Youth is in full steam after closing the 2023 business sponsorship campaign with a record amount raised from 68 sponsors, $18,125.
Event organisor Helene Judge says the Business Sponsorship campaign was open for six-weeks and they are totally delighted with the outcome.
"There were 68 amazing local business sponsors who chose to support this campaign and the opportunity to contribute to the underlying work of this event, fitness and fundraising for rangatahi in Kāpiti."
The sponsorship categories were Platinum $1,000+, Gold $500, Silver $250 or Bronze $125. At closing there were 5 Platinum @ $5,000, 8 Gold $4,000, 18 Silver @ $4,500 and 37 Bronze @ $4,625 business sponsors.
Steve Jandrell, Web Genius CEO says, "it never ceases to amaze me how this event comes together each year. As a local business that reaches a national audience, we are proud to be able to facilitate the running of this event where 12 local Fundraising Partners become the recipients to do good in our community for youth in Kāpiti. There is a lot of mahi behind the scenes from within the Web Genius team in addition to their usual client workload, so I thank them for their efforts, and we look forward to paying all Fundraising Partners later in April once the event has been held and online sponsorship is closed."
Richard Calkin, the Founder of Web Genius says "this event continues to inspire the original ideal of galvanising local people into keeping fit while fundraising for youth on our beautiful Kāpiti coastline – it's always a great morning out, rain or shine."
It's not too late to register to walk or run 6kms or 12kms on Sunday 26 March – registration is from 8.45am to 10am with all walkers and runners being briefed and starting together at 10.15am.  It's quick, easy and free to register as an individual or group, just head over to the website, choose a Fundraising Partner and get going with your sponsorship https://www.kapitirunforyouth.co.nz/register-
Kāpiti Run for Youth is a sustainable and family friendly event with baby buggies and crowd friendly dogs on leads participating on the day with their humans. There are sponsored prizes, treats for the kids, certificates and free Paekākāriki Mini Pops for everyone at the end.
You can view all 2023 Business Sponsors here: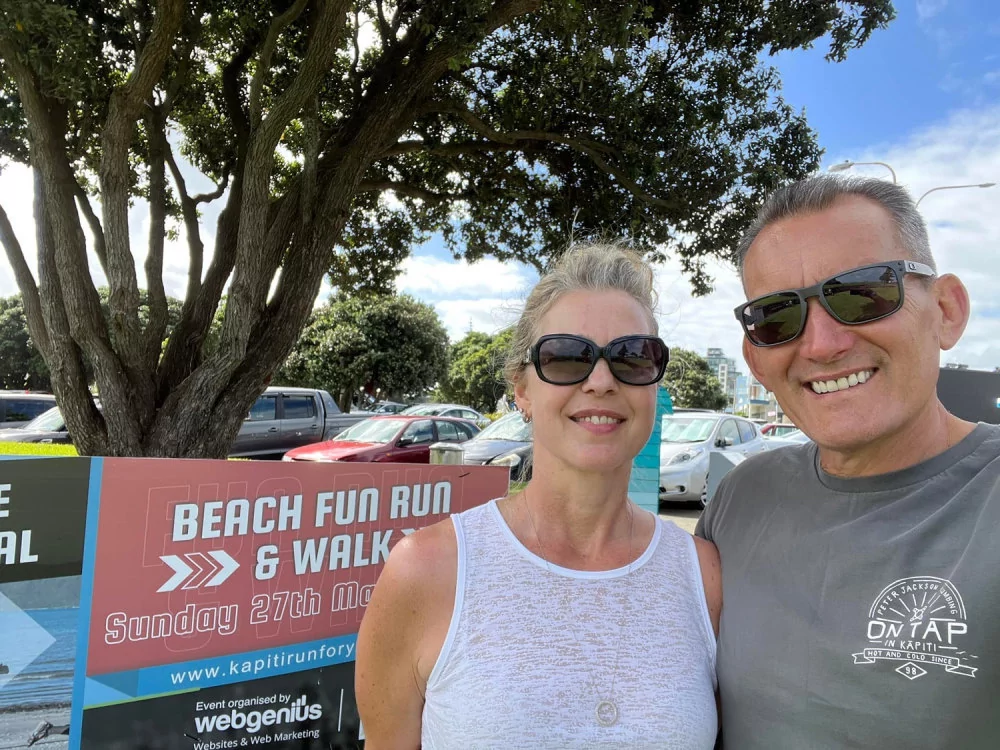 Mike Pero Mortgages / Zebunisso Alimova, Mat P Dental, Mills Albert, Paraparaumu Medical Centre, Peter Jackson Plumbing.
GOLD
Autocrash @ Kāpiti, Dark Horse Coffee, Davis & Co Chartered Accountants, Delaney Mitsubishi, Holy Smoke, Legacy Building NZ, Riverbank Engineering 2021, Stretch Canvas.
SILVER
24/7 Fitness Paraparaumu, allROOF Solutions, Anam Cara Gardens, Awatoru Wildfood, Bens Buns, Blair's Auto Electrical, Capital Chem-Dry Carpet & Upholstery Cleaning, Coastal Medical Rooms, Composting NZ, DAPA – Dreams Academy of Performing Arts, FixIt Roofing (Kowhai Guys), Kāpiti Rest Home & Kena Kena Rest Home, Medspares Pacific, New World Kāpiti, New World Waikanae, Star of India Authentic Indian Takeaway, StructureIt, The Remedy Espresso Bar.
BRONZE
Allan Gray Motors, Ambience Café, Andy's Barber Shop, Auto Doctor, Barry Millage Architects, Beaver Tree Service, Brien Electrical, Bus Stop Café, CD van der Meer Builders, Club Vista, Curtain and Blinds Services, DRA Nominees (Dean Anderson), Enrich Retirement, Entire Electrical Solutions Kāpiti Coast, Essence Architectural Design, Eyes On Security, Finn's Paekākāriki, Four Square Raumati South, GTB IT Solutions, Highway Vehicle Recovery, Joe & Joy Eatery, Kāpiti Chocolate Factory, Kāpiti Hearing, Kāpiti.IT, Kāpiti Knitting & Lotto, Kitesurf NZ, Nikau Foundation, NZ Ceilings & Interiors, Pools and Spas Kāpiti, Raumati Sands Resort, Rimu Chiropractic Studio, RiverStone Café, Stihl Shop Kāpiti, Thai Lagoon Restaurant, The Waterfront, Twincam Motorcycles, Vanzeal.
Final thanks to our in-kind Event Sponsors: Beach FM, Café Lane, Captured By Friday Photography, City Fitness Kāpiti, Kāpiti Business Projects, Kāpiti Candy Co, Kāpiti Law, Kāpiti Party Hire, Kāpiti Pure Water, Kāpiti News, Paekākāriki Pops, Peter Jackson Plumbing, R-Line, Shoe Clinic, SignCraft Kāpiti, Speedy Signs Kāpiti-Porirua and Founder, Web Genius.