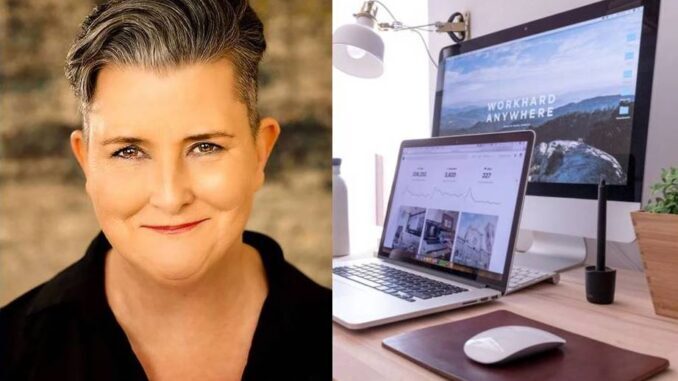 New Zealand is ranked 56th in the world in cyber security according to the Portulans Institute and greater effort is urgently needed as the economy rapidly becomes more digital, NZTech chief executive Graeme Muller says
A total of 2333 cyber security incidents were reported in New Zealand in the first quarter this year. Phishing and credential harvesting continue to grow and be the most common forms of cyber attacks.
Cyber security specialist Jan Thornborough of Intelligensia says as a locally owned and operated cyber resilience business, the sentiments outlined by Graham Muller come as no surprise.
"The reason New Zealand is ranked 56th in the world in investment in cyber security is because NZ businesses often lack awareness of the risks they expose themselves to every time they go online."
She says many New Zealand businesses have a "she'll be right" attitude to cyber threats. Many think cybersecurity is a 'nice to have rather than a necessity.
"Yet most haven't considered that criminals have evolved. They, too, are using the global marketplace called the internet – except their services are cybercrime, and their targets are vulnerable businesses. Cybercrime is more profitable than the drug trade because it's low cost with a high return for the criminals, and there is very little chance of getting caught. The internet has become the perfect feeding ground. In fact, 93% of all businesses online are vulnerable to compromise due to poor cybersecurity hygiene practices," says Ms Thornborough.
Yet very little money is being invested in cyber security in New Zealand while the Australian government has budgeted to spend $A9.9 billion on cyber security this year.
Jan Thornborough says in New Zealand, the money that government does invest in cybersecurity is diluted across two key agencies – the National Cyber Security Centre and CERT NZ.
"When there is a global shortage of cybersecurity expertise, it doesn't make sense for the government to duplicate efforts. Our five eyes partners realised this years ago; perhaps this is one time that New Zealand should follow suit."
Graeme Muller says cyber security is fast becoming one of the most sought after skills in the tech space. It's estimated that there are 3.5 million unfilled cyber security jobs currently available globally.
Muller says so many businesses have still not put cybersecurity risk plans in place. According to the research it takes two days on average to penetrate a company's internal network.
"As cyberattacks grow in numbers, businesses are increasingly under the gun to protect themselves from compromise."
Jan Thornborough says it doesn't need to be this way. "There are excellent cybersecurity firms in New Zealand such as Intelligensia that support businesses in making pragmatic, risk-based decisions about their cybersecurity investment."