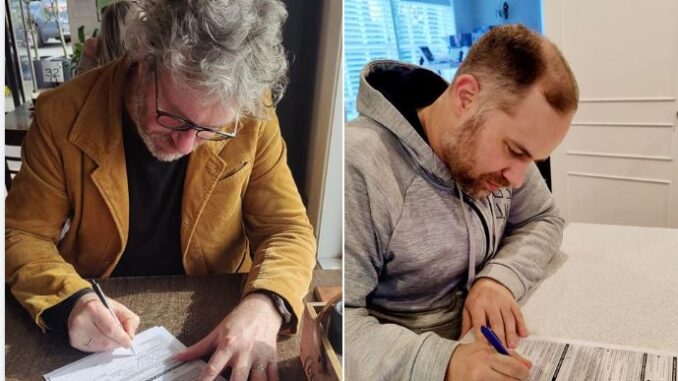 Asher Wilson-Goldman is the first non-incumbent to nominate in the whole Greater Wellington region.
"My nomination forms are in and I'm now officially a candidate for the Kāpiti Coast constituency of Greater Wellington Regional Council. I'm asking for your vote from 16 September to be your representative in Wellington," says Mr Wilson-Goldman.
"Thanks to my two fantastic nominators – Bede Laracy for Raumati Community Board, a true champion for Raumati who helps to run some of our local businesses and volunteers his time to help improve Raumati Village; and Gwynn Compton, who has been a wonderful District Councillor for the past three years, engaging with our communities and pushing for a stronger future for Kāpiti."
Mr Wilson-Goldman says he is grateful for his nominators support and endorsement and look forward to continuing to work hard every day to earn the same support from all of Kāpiti.
Highest polling Kāpiti council candidate at the last election, Gwynn Compton, says, "I'm lucky to count Asher as a friend and am more than happy to endorse him to be Kāpiti's next councillor on Greater Wellington Regional Council. He'll be both a relentless campaigner for us at the regional council and readily accessible to advocate on community issues."