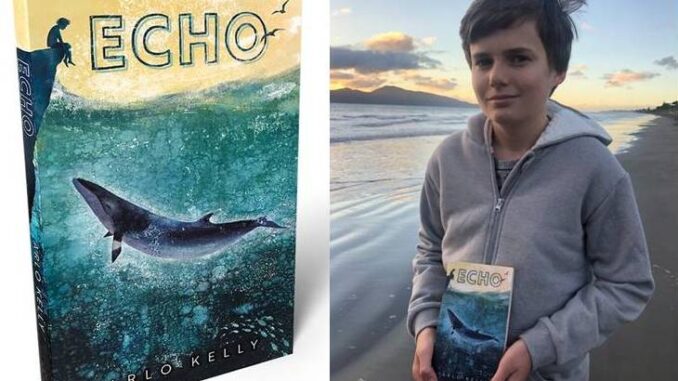 A moving novel by local teenager Arlo Kelly is due to be published this month.
Set on a wild East Coast beach, Echo is a story about Eric, a partially-sighted boy who forms an unexpected and secret friendship with a minke whale. It is a gripping tale of friendship, loss and new beginnings during one life-changing summer.
Arlo, who attends Kāpiti College, has been a passionate writer for many years, but this will be his first published novel. His mother, Vida Kelly, is an award-winning book designer and has been delighted to be able to use her skills to help Arlo achieve his dream.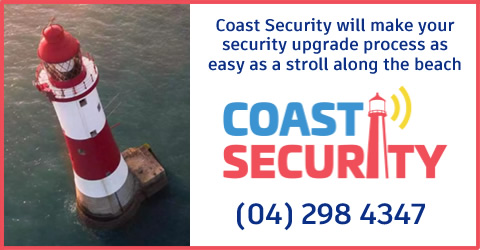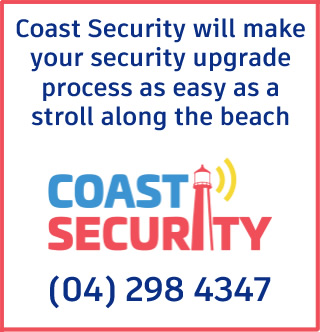 The book will be available for the first time at the Artisan Craft Market in Waikanae Memorial Hall on Saturday 21st May 10-4pm. From the end of May it will be available at Paper Plus and Moby Dickens in Paraparamu, Books & Co in Ōtaki and Good Books, The Children's Book Shop and Unity in Wellington.
For more see Arlo's website: https://www.arlokelly.com/
READER REVIEWS
Readers will taste the tang of the waves and feel the crust of the sea air as we are lured step by salty step into this unique and unforgettable story. A deep and dazzling debut from a superbly talented young writer. — Strawberrie Donnelly
Credible characters and an East Coast setting, together with the magic of an interaction with a whale. A moving novel from a young writer of promise. — Janice Marriott
A story of a boy's determination to protect something precious and push himself beyond his limits. — Amy Williamson, age 12
Beautiful storytelling and scenery make this such an enjoyable read. — Mae Holsthaussen, age 13