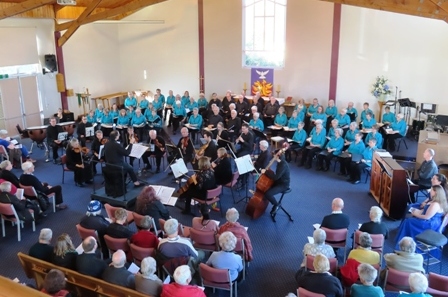 By Norma McCallum
'Music in the Time of COVID ' … title of a new novel? Well it could be but during these times of crisis one 'Lifting the Spirits' thing is generally agreed upon – listen to your favourite music. And there is the added bonus in this country, our little Team of 5 million, to actually go to a concert.
The Kāpiti Chorale's 'wounded 'director Eric Sidoti and co-director Ann-Mari Stapp valiantly led their well trained battalion of singers and musicians against the mid-winter forces of surgery, coughs and colds, freezing evenings and lockdowns to a triumphant winter's afternoon of victorious music in the Chorale's long standing' We will get There' ethos.
The success of any choir depends on the calibre of its music and while true of the Chorale, one must not forget the hard work of the committee – President Carol everywhere checking on details and acknowledging sponsors and supporters, the charming meet and greet team, the writer of the useful programme notes and all who contribute to the smooth running of any concert. The full house of long time and new supporters was its own recognition of this splendid choir and its place in our community. The three young women next to me were there to support an alto, singing in her first ever concert with the choir; new supporters and maybe singers of the future.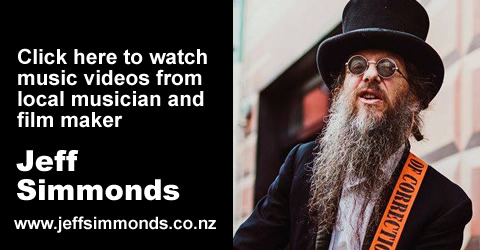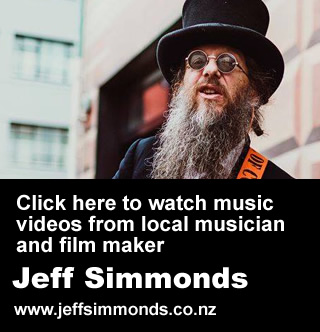 While soprano Caitlin Roberts was tentative in her first solo she gained confidence as she joined mezzo Ruth Armishaw especially in 'Tanti Strelli.' The addition of two choir members, Martin Haua and John Strode-Penny in the lovely quartet, highlighted the calibre of choir singers. My all time favourite Purcell's 'When I am laid in Earth' will be remembered for a long time.
Singers and the splendid attendant chamber orchestra did justice to the two major composers. Clear diction, eyes on the conductor (who in the choir can forget director Peter Godfrey's admonition to the choir at rehearsal 'There is only one eye on me and that is looking at my tie….') and a true passion for the music enthralled the capacity audience.
If you will forgive the new word in the language of Shakespeare – (he too loved making words up)
the beauties of Handel and Purcell's works, especially the glorious anthems, filled the pretty church of St. Paul's and sent us home 'Hallelujahing'.