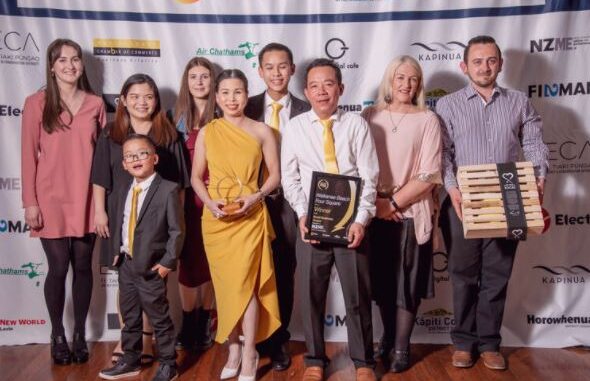 Entries for the 2021 Electra Business and Innovation Awards are officially open.
As of Monday, April 5th 2021, the 27th consecutive awards programme has officially started, with entries
opening for local businesses until Sunday, May 30th 2021.
Chair of Business Kāpiti Horowhenua Inc Brendan Duffy (who convenes the annual Electra Business &
Innovation Awards) will be attending the Electra Business Breakfast on the 7th of April and the
Horowhenua Business After 5 on the 22nd of April to launch this year's Awards season and to talk about
the upcoming changes to the 2021 awards. Register now to ensure your spot at these much sort after
events.
This year the Electra Business and Innovation awards have a free Entrant Mentor Opportunity with
Heather from Unleash Your Business. These 30 minute coaching sessions are to assist in getting you
started with your entry to this year's award programme, working 1 on 1 with Heather to answer any
questions and get through any speed bumps. Spaces are limited to just 25 complimentary time slots, so
make sure you get in quick and use this opportunity to put your best work forward for judging.
To secure your space email – [email protected] or phone – 021 0696 143.
If you're interested in finding out more about the upcoming awards then keep an eye on the Electra
Business & Innovation Awards social channels for future updates or register for the fantastic upcoming
speaking events.