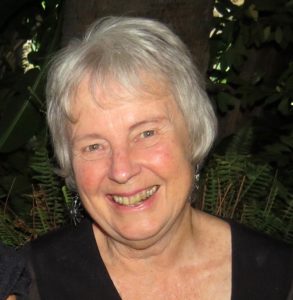 Kāpiti's Deirdre Kent says facing the climate change emergency brings so much urgency and has issued an invitation to a webinar addressing money and sustainability.
The webinar is hosted by Jack Santa Barbara of Our Climate Declaration. https://www.ourclimatedeclaration.org.nz/
Join us for the 5th webinar in our Economy of Enough series. See below for details.
WEBINAR # 5 MONEY AND SUSTAINABILITY '" THE MISSING LINK
Deirdre Kent, long time activist, researcher and campaigner, has been a City Councillor, a candidate for the Values Party, and a cofounder of the New Economics Party. Deirdre is also a noted author. Her books include: Healthy Money Healthy Planet '" Developing Sustainability through New Money Systems (Craig Potton 2005) and The Big Shift '" Redesigning Money, Tax, Welfare and Governance for the Next Economic System (2017).
She was a foundation member of the Living Economies Educational Trust, and has a blog: deirdrekent.com/
Webinar details:
Date: 25 November, 2020 Wednesday
Time: 7:30 to 9 PM
Meeting ID: 867 3151 6594
Passcode: 226069
https://us02web.zoom.us/j/86731516594?pwd=MWZCVjE3VFl3ekZNU0w3S2NWOGhVdz09