At last night's Kāpiti Chamber of Commerce candidates meeting the speakers invited were just from National and Labour. Other candidates attended and KCNews has invited their comments.
This from independent candidate Sam Jennings:
My reaction to the Hon Nathan Guy and Rob McCann this evening: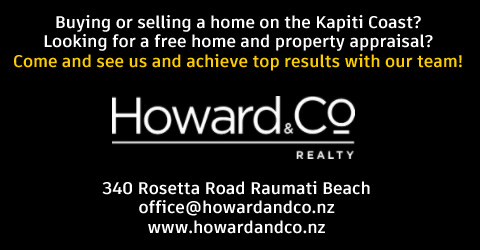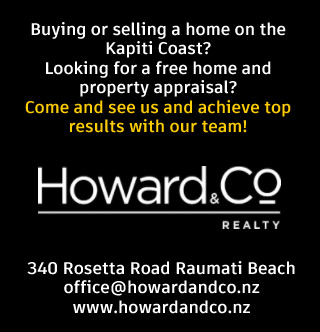 Overall disappointing although I would say that! While it was a predominantly Kāpiti crowd, both Ōtaki electorate candidates failed to talk about the wider linkages between Kāpiti and Horowhenua. The discussion around health services for example focussed on Kāpiti and south, with no focus on the northern part of the electorate. There are obvious benefits in taking a more global view of what Kāpiti/Horowhenua needs and how services provided by two DHBs could be better streamlined for the benefit of the two regions. Together the needs of both regions provide more justification for a Kāpiti based hospital to service both regions. Both Rob and Nathan need to be thinking of the electorate as a whole, not as two mutually exclusive areas.
I was particularly alarmed at the anti-road sentiment in Rob McCann's comments. He failed demonstrate any understanding that delivering better transport connections is key to growth of Kāpiti and Horowhenua. Providing easier transport access will bring benefits of enabling more housing development, and certainly more affordable housing options, as well as new jobs to this region. With infrastructure projects intended to last over 6+ years in the wider region, these should not be viewed as short term jobs. The infrastructure needs to come first, otherwise simply building hundreds of new houses will put more pressure on existing roading networks and other infrastructure. If I was a voter in Horowhenua/Levin right now I would take from Rob McCann's comments that a labour government would not support extending the expressway north of Ōtaki to Levin as is currently planned, which would be a devastating blow to the hopes and needs of Horowhenua.
Sam Jennings, independent candidate for Ōtaki MP
Responses to Kāpiti Chamber of Commerce Questions
With the next phase of the Expressway beginning, and Transmission Gully due for completion in 2020, what will your party do to help Kāpiti continue to punch above its weight with economic growth, encourage investment and make the most of the opportunities our region has?
As an independent I will support a government that makes it easier for businesses to develop and grow. Kāpiti/Horowhenua should be positioned as a hub for innovation and ingenuity. We have the lifestyle to attract high calibre workers, but what we need are incentives to bring new industry and ideas to the Coast.
Will you support and lobby for a Kāpiti Regional Growth Strategy (such has been implemented in the Bay of Plenty and Taranaki) to provide investment, policy advice, expertise and a full focus on helping Kāpiti become the platform for growth in the Wellington region?
What a great idea. I would be for Kāpiti and Horowhenua working closer together, to provide for a more collaborative regional approach that takes advantage of our proximity to Wellington and the increasing logistical hub that is Palmerston North, as well as our direct access to Auckland by air.
How do we build a strong local economy that attracts business with higher skilled employees, and raises our mean earnings?
We need to exploit our tourism potential. That means central and local government developing infrastructure and incentives that will promote and facilitate tourism growth. Secondly, we need government to lead the way by moving a government department (of part of) to Kāpiti and Levin, to provide new jobs that will stimulate secondary business activity.
How would you support and encourage more entrepreneurship in Kāpiti?
I would advocate for funding to support initiatives underway, such as robotics and computer clubs within our local schools. We also need to better enable our schools to teach business and enterprise within their curriculum to encourage our youth to pursue ideas and create products and services we haven't even thought of yet.
What support would you offer, and investment would your Government make available, (i.e. from Tourism New Zealand) to support growth of tourism infrastructure in Kāpiti?
Kāpiti/Horowhenua needs to attract high value tourists, not low value backpackers who typically contribute little to the local economy. I would support a short term programme that incentivises tourism related businesses to set up on the Coast and provide higher quality tourism services. Central government also needs to support and fund infrastructure to support these activities.
Does your party support the petition asking for a seven day a week 24-hour, day a week hospital which includes an accident and emergency service on the Kāpiti Coast – why/why not?
Absolutely. This is my key local priority as an independent a 24/7 hospital for our electorate. This is not however just a Kāpiti issue. There are around 86,000 people living in the wider Kāpiti and Horowhenua area; a hospital is clearly justified. At present these regions are covered by two different DHBs. We need to be smart and pool resources to deliver better local health services with a new Kāpiti based hospital being structured to service Horowhenua as well as Kāpiti, avoiding the need for North of the electorate to travel to Palmerston North.
Will your party consider new health infrastructure to service our growing Kāpiti communities, if yes, what type of health infrastructure?
We need to do a stocktake between both DHBs to understand what is being provided, what is not, and how we could provide more services locally. The priority has to be on ensuring that our older people and young mums do not have to travel or stay away from the coast for basic day to day health care services. I
What will you do to ensure the pressure is taken off our local schools, and they can meet future population growth?
We need to back and fund our schools to make decisions about their growth strategy. I am for a proactive rather than reactive approach, using the information available to us about projected growth to ensure that the right level of school infrastructure and staffing is available and keeps up with an increase in student numbers.
When will the new school for Waikanae be built, given the land was purchased for it in 2010 and a major subdivision is underway at Waikanae Beach?
Given that more young families are choosing to live in Kāpiti it is important that we ensure that schools are available to cater for the community's needs. I support development of the school if there is demand for it.
Do you support Work Ready Kāpiti, and what it is hoping to achieve – why?
Absolutely. I particularly support the partnership approach. The programme creates an opportunity for young workers and employers to learn from each other.
What will you do as our local MP to support local youth employment initiatives and help businesses to take on more young employees?
I will support a government that ensures that our young people have a range of local courses and training opportunities to prepare them for employment. Providing incentives for on-the-job training is important to ensure that employers provide opportunities for young people to enter and develop within the workforce.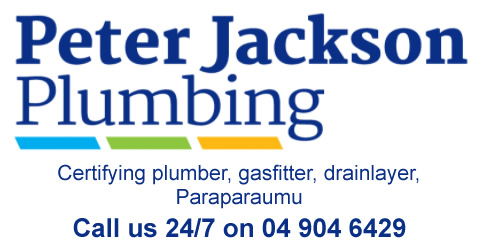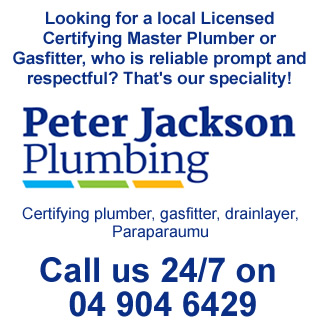 no