Te Newhanga Kāpiti Community Centre is now running a community social and educational programme. Come along, learn something new, meet new people and have fun. Numbers are limited register early to avoid disappointment.
Floral Art Helen Potter, Florence Carmichael & Elva Jamieson
Learn how to design and construct fabulous floral art arrangements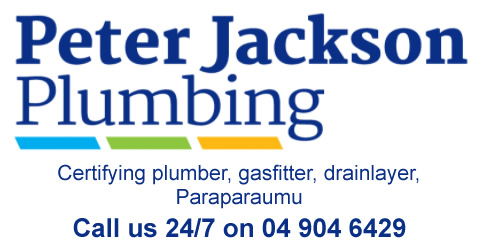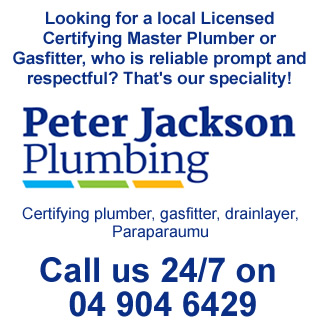 for your table top. Our fully qualified tutors will show you how
to create five spectacular arrangements including a horizontal,
vertical, diagonal, a Hogarth Curver and a traditional Maff design,
and then they will assist you to choose your materials and make
them yourself. Bring a pen and notebook.
FA 001 Fridays starts 15th February 10-12noon (6 weeks) $90
Wine Tasting for Beginners Tom Ranson
Discover the basics of wine tasting and analysis. You will
experiment with four red or white varietals each evening and have
the opportunity to fully participate, ask questions or just relax and
take it all in. No additional charge for tastings.
WT 001 Tuesdays starts 5th March 7-9pm (4 weeks) $90
Brew Your Own for Beginners– Dave Schofield
Interested in making your own apple cider, beer, wines, spirits and/
or liqueurs? It's easy and cost effective when you know how. Dave
will show you how to get started and provide expertise on how to
get the best results.
BY 001 Mondays starts 18th March 7.15 -8.45pm (2 weeks) $45
Singing Workshop Fiona Bee
Have you ever said "but I can't sing"? Has anyone ever taught you
how? Learn some basic techniques in a fun group setting with one
of Kāpiti's top contemporary singing teachers. Open to all. Choose
the workshop that suits your schedule.
SLA 002 Saturday 9th February 9-1pm $45 or SLA 003 Saturday
2nd March 9-1pm $45
Ukulele for Beginners (Adults) Tim Smith
Learn the basics of this popular, fun and easy-to-play instrument.
Bring your own ukulele.
UKE 003 Thursdays starts 7th Feb 7.15 -8pm (7 weeks – no lesson
on 14th March ) $80
Ukulele Next Steps (Adults) Tim Smith
Already grasped the basics increase your knowledge of chords
and the fretboard and practice your skills. Bring your own ukulele.
UNS 001 Thursdays starts 7th Feb 8-8.45pm (7 weeks no lesson
on 14th March) $80
Guitar Workshop (Teenagers & Adults)
Andrew Crawshaw
Know the basics? Like to improve your guitar solo and improvisation
techniques? Now you can. Bring your own acoustic guitar.
GW 001 Saturday 23rd Feb 1.30-3.30pm $25
Cake Decorating for Beginners
Catherine Lewin
Discover the tips and tricks to making simple and fun sugar craft
designs to decorate your own cookies, cupcakes and special
occasion cakes. Beginner's basic ingredients and equipment will
be provided.
CD 001 Mondays starts 18th Feb 7.15-9.15pm (4 weeks) $90
Cheese Making Hands On Workshop
Alexis Murtie (from Curious Cook)
Making your own Halloumi and Ricotta cheese is easy you just
need someone to guide you through it! All ingredients and recipes
provided. Also includes cheese tasting throughout and cheese
made by you to take home!
CMW 002 Saturday 2nd March 9.30-12.30pm $95
Make Your Pasta Hands On Workshop
Alexis Murtie (from Curious Cook)
Learn how to make your own fresh Pasta (and Lasagne sheets) with
pasta sauce. Following a demonstration you will make your own
dough. While the dough rests Alexis will demonstrate how to make
pasta sauce and you will enjoy an antipasto platter. All ingredients
are provided and you will take your own pasta home for dinner with
a sample of the pasta sauce!
MYP 001 Saturday 2nd March 2.30-4.30pm $45
Colour me – Debbie Mattingley
Have you ever wondered why a friend looked great in a colour that
makes you look ill. Learn the principles of choosing what colours to
wear, for clothing, makeup and hair that flatter your skin tones and
have you looking FABULOUS!
CM 001 Sunday 17th March 1-4pm $25
Jewellery Making – Shona Strong
Create beautiful, one off pieces of jewellery from wire. Design your
own necklace for yourself or a gift
JM 002 Tuesday 26th March 7-9pm $15
Effective Goal Setting Fiona Bee (OneLife Coaching)
New Year Resolutions Already?? Again?! The sun has started
shining, summertime gives us longer lighter evenings and the
bikini season seems suddenly a lot closer! ARGH! How often have
you set yourself a goal, just to have life get in the way. You feel
disappointed in yourself and vow next time you will try harder. YOU
ARE NOT ALONE! Get your teeth into some effective goal setting
now? Begin 2013 with a map to success and be the person you
want to be!
EGS Saturday 9th February 2-4pm $15
Worm Farming for Children & Adults – Hannah Zwartz
Building a worm farm is great fun and an excellent way to educate
children about our natural world. Feed your waste to those hungry
munching worms and make great compost.
WFC 002 Saturday 16th Feb 1.30-3.30pm $20
Register asap to secure your place
Name________________________________________
Address__________________________________________________
Phone____________________________________________________
Email______________________________________
Course code________
Course title_________________________
Date_____________
Cost________
Support your local community centre and become a Member – fee only
$5 payments with enrolments to:
Te Newhanga Kāpiti Community Centre (Programmes)
15 Ngahina Place-Paraparaumu
If would like to offer a course, have ideas for courses we could offer, or
would like to if you would like more information,
ring Pat on 902 3240 or email us at [email protected]