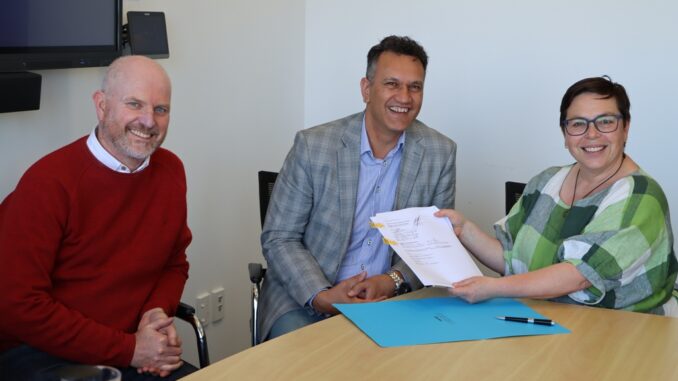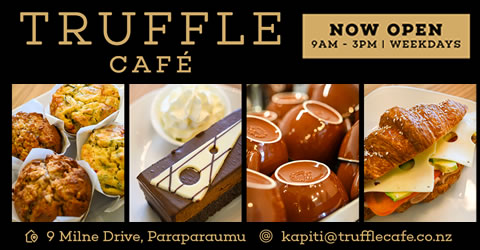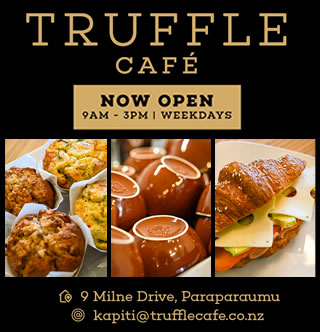 A resource recovery centre in Otaihanga is one step closer following the signing of a lease agreement between Kāpiti Coast District Council and Localised and Sustainability Trust this week.
Kāpiti Council chief executive Darren Edwards says the resource recovery centre, due to open in Autumn 2024, will go a long way towards removing reusable materials from landfill and reducing emissions.
"This includes organic products such as timber and plasterboard that produce greenhouse gas emissions when broken down in the ground," says Mr Edwards.
"With a growing number of housing developments around the district, and an expected population growth of 30,000 by 2050, it's important for Council to enable sustainable long-term solutions for reusing construction and demolition waste that would otherwise go to landfill.
"Last year Localised and Sustainability Trust received a Council waste levy grant of $150,000 per annum for three years. This seed funding will be used to operate a Council-owned site at the Otaihanga transfer station."
Mr Edwards says the lease agreement is for a five-year lease term, with an additional five-year right of refusal.
"The resource recovery centre is a great example of how we can address greenhouse gas emissions at the source while continuing our commitment of supporting the community in an environmentally sustainable way."
Localised chief executive Matthew Luxon says they're rapt to be partnering with Sustainability Trust and the Council on this new initiative.
"As the commercial arm of the Zero Waste Network, we're connected to 120 members working in this space across the country. As zero waste joint venture partners we use our experience, knowledge, and skills to unlock local solutions," says Mr Luxon.
He says community-led resource recovery centres are a fantastic way to grow New Zealand's circular economy while making it easy for local communities to do the right thing.
Sustainability Trust is a social enterprise that supports Wellington communities to take climate change action. Trust chair Georgi Ferrari says by using an innovative procurement approach that prioritised social and environmental outcomes, while achieving good value for ratepayers, Kāpiti Coast District Council is building on a long history of community-led resource recovery in New Zealand.
The Council is partnering with other local councils to develop three community-led resource recovery centres within the region. Funding from the Ministry for the Environment has been used to redevelop the Otaihanga site, which will be the first.
"This community-led resource recovery centre will focus on providing services at the top of the waste hierarchy (reduce, reuse, repair, and recycle), complementing the waste and resource recovery activities already provided by neighbouring operations," says Ms Ferrari.
"We're aiming to have the site open in Autumn 2024 for weekday commercial timber and building material drop offs by appointment, with retail drop offs available in the weekends.
"We look forward to continuing to work collaboratively with the Council to ensure the Otaihanga resource recovery centre is a success for the Kāpiti Coast."