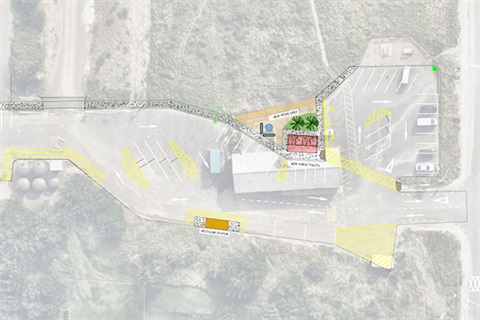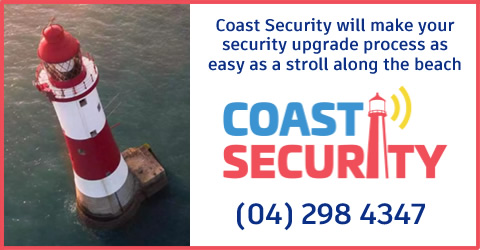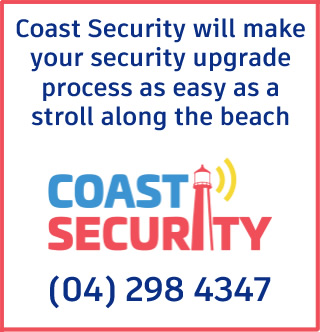 Things are heating up at the Waitārere Beach carpark with the current site at the end of Waitārere Beach Road getting an upgrade.
Beachgoers will enjoy new public toilet facilities with outdoor showers, a picnic area, a new concrete footpath, carpark resurfacing, and new line markings once the work is completed.
Mayor Bernie Wanden says, "Waitārere Beach is much-loved and visited by thousands of people each year. We are excited to upgrade the carpark to add to this positive experience for locals and visitors alike. Thank you for your patience while work is undertaken to take this space to the next level".
Work began on the upgrade in mid-October 2023 and is expected to be completed by March 2024.
To keep disruption to a minimum, the carpark will remain open but sections will be closed as different parts of the area are being upgraded.
The existing public toilets are now closed and will be relocated to a new site in late 2023. Public toilets are available at the Waitārere Beach Domain at 627 Waitārere Beach Road. The recycling station at the carpark will also remain open during the construction period.
The Waitārere Beach carpark upgrade is made possible thanks to a $500,000 grant from Horowhenua District Council's Better Off Funding.
This grant allows the development of additional works that was not included in the original plans and funding for the rebuild of the Waitārere Beach Surf Life Saving Community Facility. These include the upgrades to the parking facility, public toilets and infrastructure, landscaping of the area, the removal of exotic species, and native planting.
During November 2023, demolition will begin on the old building in the carpark which previously housed the Levin-Waitārere Surf Life Saving Club. The earthquake-prone building had become run down and no longer fit for purpose.
In December 2023, the impressive new Waitārere Beach Surf Life Saving Community Facility will open boasting a range of features to benefit the community.
Mayor Bernie Wanden continues, "It's going to be an exciting summer for Horowhenua with the opening of the Waitārere Beach Surf Life Saving Community Facility and with work progressing with the carpark. These big projects will solidify Waitārere Beach's reputation as one of New Zealand's hottest spots to visit, especially in summer".
The new community facility, which can host up to 200 people, will support surf life saving patrol, rescue operations and training.
As the home of the Surf Life Saving Club, the building has the following:
A patrol tower or watch room
Training and beach education rooms for junior surf development and youth beach safety education which are open to school groups, the public and members of the club
Kitchen and facilities to accommodate up to 200 people for community related events that closely align with surf life saving
Changing rooms, toilets and showers
First Aid room
Storage facilities for the Surf Life Saving Club's rescue and training equipment
Other features include a deck, patio, BBQ area, outside rinse showers and a wash-down forecourt.
Council contractor Homestead Construction began the work on the project in November 2022.
Better Off Funding Package
Central Government is reforming how Three Waters is managed throughout Aotearoa New Zealand. In July 2021, Central Government announced a comprehensive three waters support package, with an initial tranche of $500M made available for councils to apply to. Local Government could use this funding to invest in community wellbeing initiatives that would contribute to their communities and enhance the environment.
In December 2022, Council were notified that their Better Off Funding Application of $4.99M was successful, and a funding agreement was signed in early 2023 for eleven Council projects that fit the criteria.