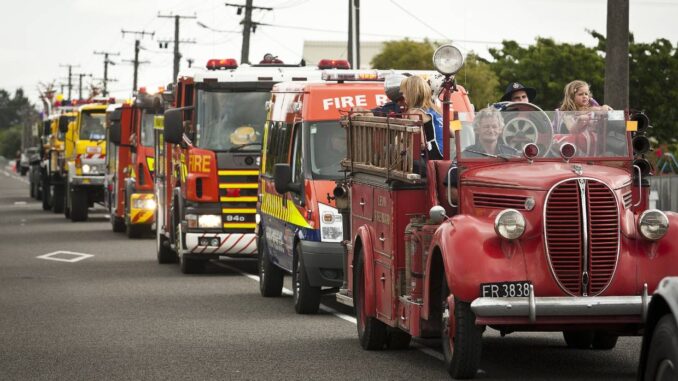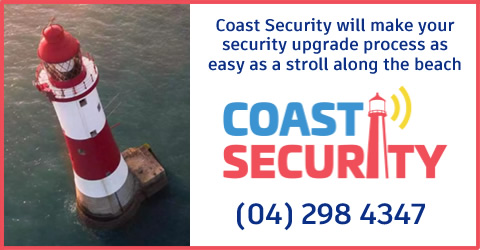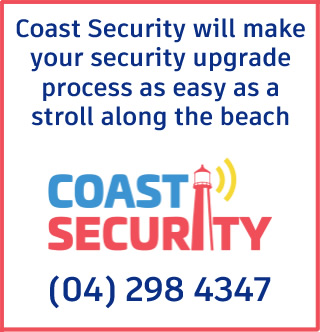 Horowhenua Council says due to logistical costs, there will be no Christmas Parade in Levin this year.
However the Council says it is proud to be supporting a number of Christmas events for the community, and Santa will instead be making an appearance during a community event on Saturday 9 December.
Bought to you in partnership with Encounter Church, Christmas in the Park promises to be a wonderful whānau event with something for everyone. Held at Levin Adventure Park, the event will run between 3pm and 7pm and all activities will be free – you will enjoy kai, festive treats, live entertainment, games and more.
Along with enjoying all the onsite playground equipment suitable for all ages – which includes a flying fox, tumbling drums, ropes course, climbing wall, fitness trial, mini-ball court, skating area, sand volleyball court, disability swings, and bocce course – a decorated train will also be running for whānau to take delight in.
HDC Chief Executive Monique Davidson says, "Deciding not to host a Christmas Parade in Levin was a hard call. We made a promise to ratepayers that we would tighten our belts, and this is one tough decision we made to stick to this promise. There is always a risk that bad weather could rain on the parade and lead to a cancellation, but we would still need to cover the costs in coordinating the parade regardless. Christmas in the Park will go ahead rain or shine and will provide hours of festive fun for the whole whānau."
Horowhenua will also embrace the Christmas spirit in a number of other exciting ways.
Pop Up Eats will have a festive flair and make a special visit to Te Awahou Nieuwe Stroom, and we're proud to support the Harvey Bowler Avenue of Trees running from Friday 8 December to Sunday 10 December, and Santa Paws on Sunday 19 November.
Adding to the festive ambiance, keep an eye out for the Christmas lights and cheerful flags that will decorate our district in early December. While Levin won't be hosting a Christmas parade this year, Shannon will be, on Saturday 16 December that we are proudly supporting.
Shannon Christmas Celebrations
We are supporting the Shannon Christmas Celebration which will be held at the Shannon Domain between 9am and 3.30pm on Saturday 16 December. During the celebrations, a Christmas Parade will be held at 11.30am on Stout Street. Everyone is invited to come along and enjoy stalls, live entertainment, kai, amusement rides, bouncy castles and more.
Santa Paws
Pets are part of the whānau too and they have not been forgotten in Christmas Celebrations supported by Horowhenua District Council. Last held in 2019, Santa Paws will return to Horowhenua on Sunday 19 November between 9.30am and 12.30pm. During Santa Paws pets can bring their humans to Kowhai Park to get a Christmas photo and be in to win spot prizes. Each digital photo will cost $5 and all proceeds will go to our district SPCA.
Pop Up Eats – The Festive Edition
The last of our 2023 Pop Up Eats Horowhenua weekly food truck markets will be Christmas themed. In Levin, Pop Up Eats – The Festive Edition will be held on Wednesday 6 December between 3pm and 8pm in the Te Takeretanga o Kura-hau-pō carpark. Regular and new Wednesday Quiz night attendees at Te Takeretanga o Kura-hau-pō will be treated to a Christmas themed final quiz for 2023 on the same evening.
A second Pop Up Eats – The Festive Edition will be held at Te Awahou Nieuwe Stroom on Thursday 14 December, also between 3pm and 8pm. Both Pop Up Eats – The Festive Edition events will feature games, market stalls, entertainment and food trucks, and word on the street is that Santa will be making a visit too.
Harvey Bowler Avenue of Trees
The annual and popular Harvey Bowler Avenue of Trees will be held at Levin Memorial Hall on Friday 8 December 6pm to 8.30pm, and Saturday 9 and Sunday 10 September between 4pm and 8.30pm. Delight in trees decorated by community groups and organisations at this community Christmas experience. Entry is by way of a koha of non-perishable food or a gold coin. This collection will go to local food banks.
Merry Main Street
In Foxton, Merry Main Street will be held on Sunday 10 December 9am to 3pm.
Christmas in the Park
Celebrate Christmas in the Park on Saturday 9 December between 3pm and 7pm at Levin Adventure Park. Brought to you in partnership with Encounter Church, this free event will include kai, live entertainment, games and more.