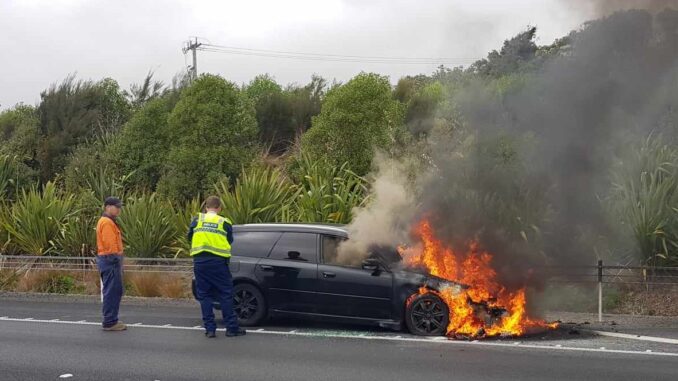 A vehicle has erupted in flames just south of Ōtaki, leading to anticipated delays for motorists traveling south on the Highway.
Both Police and Fire Services were swiftly on the scene to manage the situation and ensure the safety of nearby drivers and residents.
Details surrounding the incident remain scant at the moment. A police officer on location took immediate action, smashing the vehicle's window with his baton to check for passengers. However, it remains uncertain whether the car was occupied during the time of the fire. Authorities are working diligently to piece together the sequence of events and ascertain any potential casualties.
Motorists are advised to exercise caution while driving in the area and to stay tuned for further updates.
Kcnews.co.nz will continue to monitor the situation and provide updates as new information becomes available.