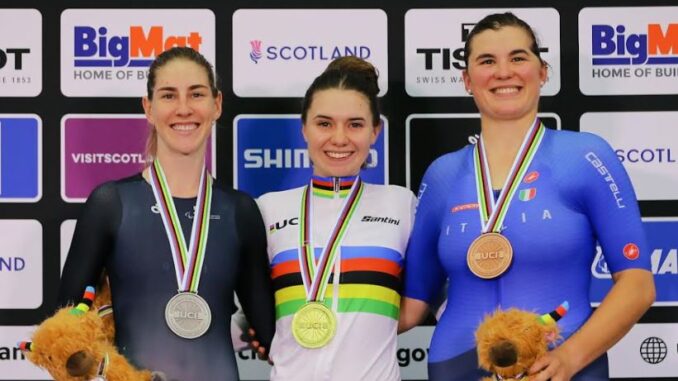 Paralympian Nicole Murray seized stunning silver in the Individual Pursuit, while Devon Briggs pushed through the bunch to bag bronze in the Scratch Race at the UCI Cycling World Championships in Glasgow. This brings the tally to four medals across the Kiwi Para cyclists.
Devon Briggs, aged 19, says he is thrilled with his race and the progression its shows.
"I'm stoked. That was one of the best Scratch Races I've ever ridden. I was determined to set myself up really well for the final sprint. I managed to get on Fin (Graham)'s wheel and Jaco (van Gass)'s wheel and just ended up going around few people to get there and managed to get third. And I get to take home another one of these highland cow mascots."
Nicole Murray explains that this performance, while slightly slower than her qualifier, was a technical feat that she's proud of.
"I executed everything within my power as well as I could today. It's the most consistent ride that I've done in probably a couple of years, so I've got to be happy with that. Rode it hard until the end."
Murray, 30, has racked up a stack of medals in both track and road Para cycling over the past couple of years. She went into this Championships as the top-ranked C5 Para cyclist in the world.
The C5 Individual Pursuit gold medal was taken by 18-year-old Heidi Gaugain from France. Murray also contested the 200m Time Trial earlier in the day, placing 4th.
A schedule of when the New Zealanders compete is available on paralympics.org.nz. Livestreaming is available for some events, and links to the livestreams are provided on the schedule on www.paralympics.org.nz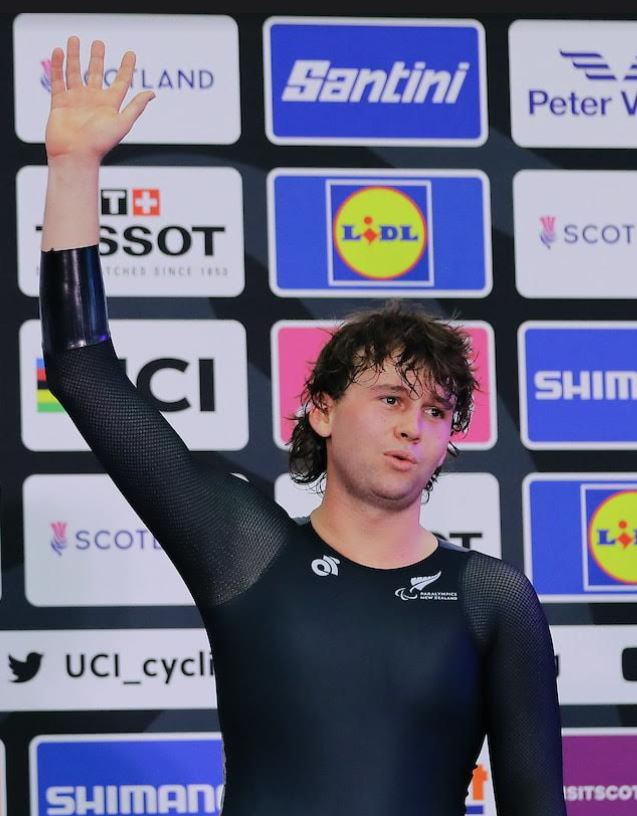 About the World Championships
The UCI Cycling World Championships have been dubbed the 'Super Worlds' as they bring together 13 different World Championships in various cycling disciplines into one massive event in Glasgow, Scotland. The Para cyclists will compete in track events until next Tuesday 8th August, and then contest road events from Wednesday 9th August through to Sunday 13th August.