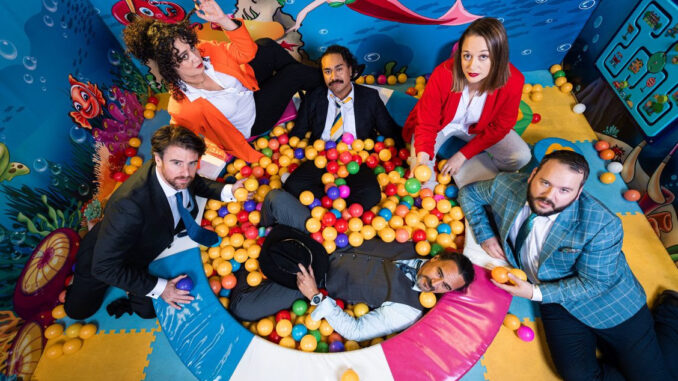 Aotearoa's longest running political satire returns to Circa Theatre this August – PSA: Election 2023.
The show is written by Thom Adams, Jamie McCaskill and Johanna Cosgrove; Directed by Gavin Rutherford
The playground of politics is humming as our politicians gear up for Election 2023. A scrap and a half is brewing between the parties as the fight for the future brews across the country. Who will emerge victorious from these lazy politics of envy?
Public Service Announcements returns to Circa with a brand-new production, just in time for the election, and bringing together a collection of ferociously talented theatre artists. The show is non-partisan, mocking all sides of the political spectrum – no one is safe! PSA promises a great night of irreverent, ridiculous and up-to-the-minute political satire with lots of laughs.
PSA: Election 2023 – Book Now https://www.circa.co.nz/package/public-service-announcements-election-2023/
29 Jul – 26 Aug | $30-$55 | Circa One
Tues – Thurs: 6:30pm, Fri-Sat: 8pm, Sun 4pm
Images by Roc+ Photography