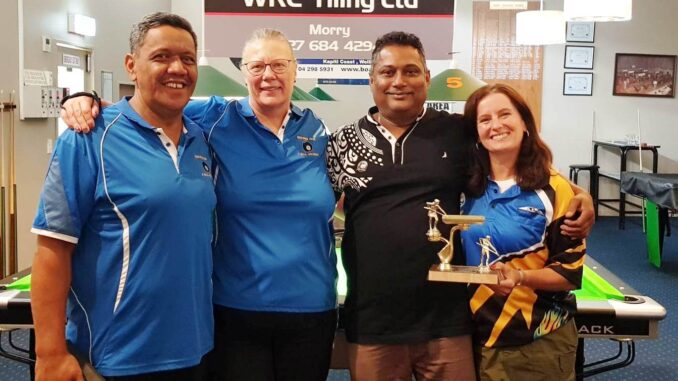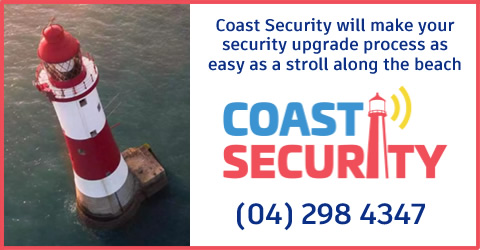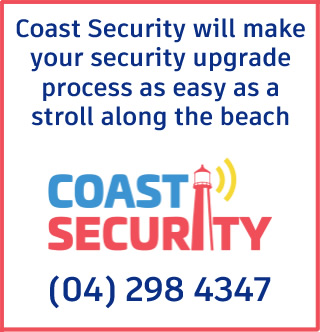 Margarida Ramalho and Vijay Vishwa combined to win the recent Waikanae Club Mixed Pairs 8 Ball title in a hard fought final against Denise Brennock and Rangi Halbert.
Both teams won through to the final after having battled earlier in section play. To emphasise the quality of play it was notable that both finalists finished third in their sections but clearly raised their games in the knockout rounds.
The quarter-finals saw reigning champions Hayden Craill and Jen Temaru edge out Brendyn Shaw and Emma Jermyn 3-2 to set up a semi-final clash with Vishwa and Ramalho.
On the other side of the draw Katrina Magill and Terry Taco Morris downed 7th seeds Meredith Evans and Mike Lean while the Brennock-Halbert pair won 3-1 over third seeds Brian Harrod and Maxine Laws.
Vishwa and Ramalho were in dominating form as the tournament went on and defeated top seeds Craill and Temaru 3-0 in their semi-final while Brennock and Halbert edged out a tense match 3-2 with Brennock making a great final 8 Ball pot under pressure against Magill and Morris.
First final frame honours went to Brennock and Halbert before a fine pressure pot on the 8 ball by Ramalho levelled the scores at 1-1.
Frame three saw Brennock and Halbert in attack mode and superb potting gave them an easy win and a 2-1 lead in the best of five match.
The alternate shot format saw the pair continue their potting onslaught as they potted the first five balls with victory in sight. However Ramalho hit back with some fine pots to keep her team in the match.
It looked like the contest might be over when Halbert potted the last ball but he left his partner snookered on the 8 ball. Brennock then played a great shot out of the snooker. A safety battle ensued as the Ramalho-Vishwa team fought their way back and it was a top pot under pressure from Ramalho that won the frame and took the match to a decider.
The final frame was top quality with all four players mixing potting power with tactical skills and as was fitting it came down to the final 8 ball. Vishwa had potted their last ball but snookered Ramalho who responded with a superb shot to get out of the snooker and get safely. At his next visit Vishwa stepped up to make a long pot under pressure to seal the win and secure the Mac and Eila Lohrey Trophy for 2023.