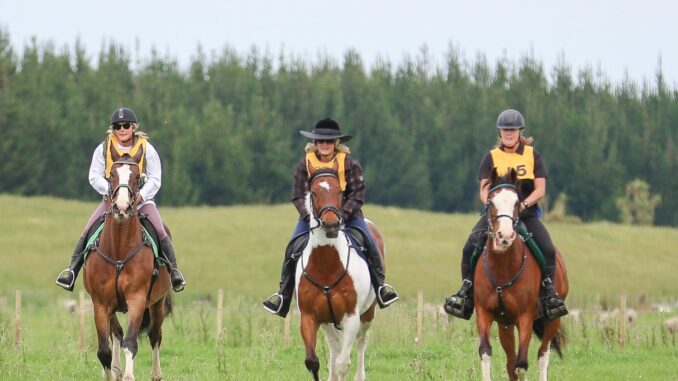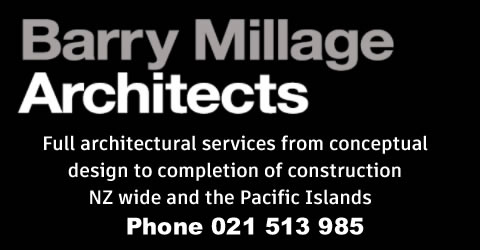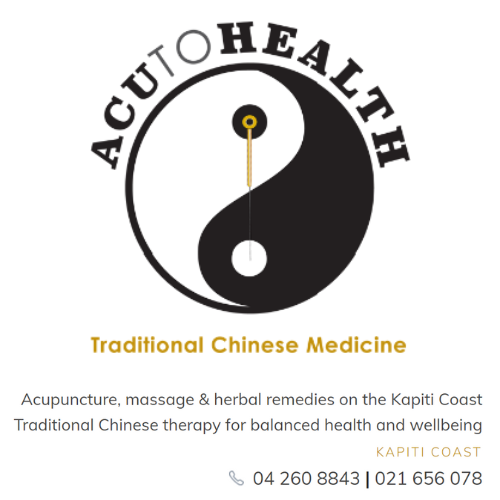 By Penelope Haines
Ōtaki Racecourse is hosting Distance Riding NZ and the Wellington Area Trail Riding Club for a keen competition on Sunday, 8th January, so come on down and see what all the excitement is all about. Our members are friendly and love their sport, so feel free to ask them questions. Otherwise, we will have enthusiastic people at the registration desk who can answer anything you want. So, if you are a horse rider and want to see what different disciplines offer; if you have 'horsey' sons and daughters; if you want to find a new way to have fun, then this is the venue for you.
The two organisations have joined for this inaugural event to offer their members an exciting range of competitive rides. Entrants can select from a comprehensive menu of classes: from an introductory 10 km track for those wanting to try their hand at this sport to an 80 km route for the most advanced horse and rider combinations. Many top riders in their field will have travelled from around New Zealand to compete in these advanced classes.
Riders will head out from Ōtaki Racecourse over a landscape with stunning views, flowing farmland and scenic hills, all within minutes of Ōtaki township. Fifteen local landowners have generously opened their properties to allow competitors unprecedented access to this beautiful part of our country.
Initially, the track runs along the banks of the Ōtaki River before turning and winding through farmland. While much of the route is over gently contoured land on the Ōtaki plateau, the more experienced combinations will also tackle the hills that provide the backdrop to the Ōtaki river plain.
Each ride offers competitors glorious views. If the weather is clear on the day, it will be possible to see a distant Mt Ruapehu and Mt Taranaki from the top of the hills. Even in less favourable conditions, there are sweeping vistas across Ōtaki town and countryside out to Kāpiti Island, including a bird's eye view of our newly opened expressway!
Competitors will start arriving at the racecourse on Saturday. Those competing in the 40+ km classes on Sunday will start riding from 5 am that morning! Consequently, their horses will receive their obligatory vet check on Saturday afternoon. The horse's welfare is paramount in this sport, and no horse can compete if they fail this comprehensive soundness check.
Those spectators waving the first class of competitors on their way at 5 am will surely be peckish by 9 am. Fortunately, that's precisely when the all-day BBQ station opens at ride-base. Fill yourself up with all they have in store. It's going to be an exciting day.
It would pay to be aware that our riders, largely confined to farming land, will be crossing our local roads on three locations: Ringawhati Road, Waitohu Valley Road, and Rahui Road. There will be traffic monitors positioned on these roads to regulate traffic – allowing competitors priority access.
It's unlikely these will cause drivers much inconvenience. Riders compete in groups of 3, each group separated by 5 minute intervals. Simple common sense and courtesy should ensure everyone has a great day .
A good place for visitors to stand on Sunday will be beside the racetrack. It will be a fine sight to see these riders and their horses in the 40+ km classes finishing their ride along the racetrack. Like any other race day, first past the post wins in the 40km and 80 km classes of the Endurance race. However, and it's a big caveat, they must all pass that important final vet check which eliminates any horse with an overly high heart rate or showing signs of stress. For the lower distance classes, the objective of the exercise is for the horse to end the competition with a low heart rate, so riders will not necessarily be galloping as they ride down the track.
If you want to spend your day amongst horses – to learn a little of a different discipline; to mix with equestrians or to make new contacts within the horsey world, then come on down to Ōtaki Racecourse, 8th January 2023.