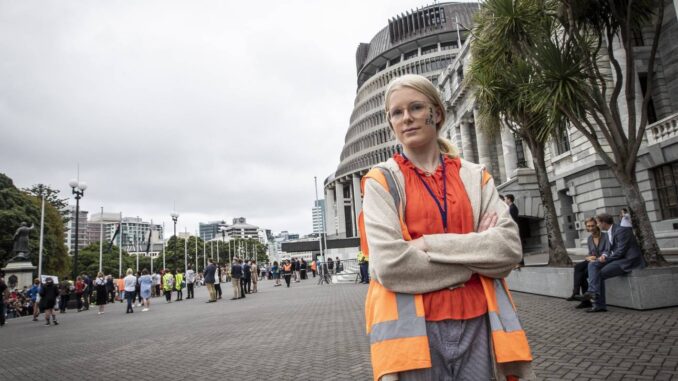 Kāpiti's Paekākāriki-Raumati Ward councillor Sophie Handford says the overarching purpose of the Three Waters reforms is to ensure the provision of safe, reliable drinking water, wastewater and stormwater to our communities.
Three Waters appears to be a trigger subject for many and Cr Handford says a pragmatic perspective is required if Kāpiti is to get the best of any imposed changes.
"The health and wellbeing of our people and environment is dependent on these services so I am broadly supportive of what the Three Waters reforms are aspiring to achieve.
"It feels to me like we're at a point now where, whether we like it or not, the train has left the station and these reforms are happening. I bring a pragmatic perspective to the Three Waters reform. We are at a point now where we can't sit idly by while change happens around us. We need to be ready and engaged in the reforms to ensure Kāpiti emerges better off in the long run."
Cr Handford says this is going to require tenacious and courageous advocacy, in the face of potential opposition, to keep Kāpiti's voice strong as these changes occur and that there are clear, defined channels for an ongoing local voice to be heard and reflected in the operating of these entities, specifically Entity C which we would be a part of.
"We must elevate our perspectives and strengths, especially being a district that has invested heavily in our water infrastructure for the benefit of our community and the environment. Our water-related assets together have a value of $579 million."