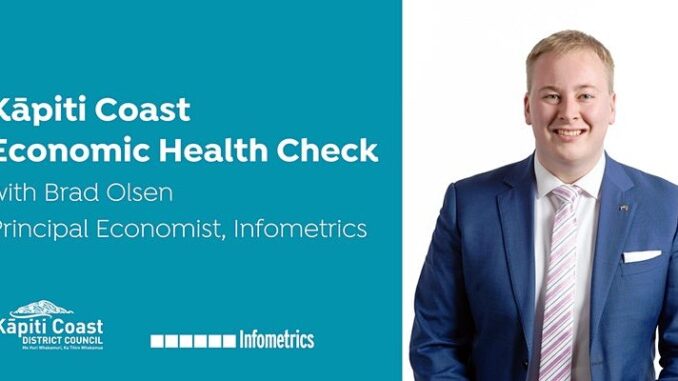 Join Brad Olsen, Principal Economist at Infometrics, and other business leaders for insights on the Kāpiti Coast economy and Budget.
"At the moment our view is that Kāpiti has a strong economy that is getting stronger despite the disruption caused by Omicron. Spending is up, although with inflation high, it's not as much as it could be," says Mr Olsen.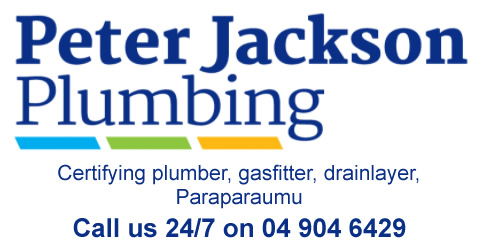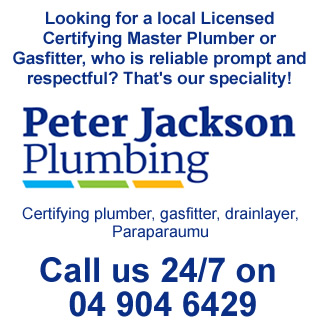 "Kāpiti is a mover and shaker driven by the changing ways in which people can work and the opening of Transmission Gully which unlocks a lot of potential for the district. We can see from the high level of consent numbers coming through that more people are considering Kāpiti an option to live and do business.
"The major challenge ahead is maintaining that growth profile, especially as the world opens up and we start to see more of a brain drain as people look further afield. Kāpiti businesses might find it difficult to find workers to get stuff done – there might not be enough people."
Mr Olsen stresses the importance of the younger cohort of workers and having the right pathways into education and trades to futureproof local economies.
"The questions are now how bad could the talent loss be if people start to look overseas and what do Kāpiti businesses need to focus on as they plan for the future?"
About this event
In a free session Brad Olsen, Principal Economist at Infometrics, will provide insights on our growing economy and future indicators, as well as what this year's Budget could mean for your business, our district, and the Wellington regional economy.
John Allen, CE of WellingtonNZ will update us on the Wellington Region. Neil Mackay, Chair of the Kāpiti Economic Development Kotahitanga Board (EDKB) will open the session, and Hillmarè Schulze of the EDKB, and Darryn Grant, Strategic Development Director at Kāpiti Coast District Council, will join a panel discussion fueled by your questions.
There will be light refreshments before and after the formalities so that you can network with the speakers and attendees.
Come and enjoy a thoroughly informative and engaging event designed to support the success of Kāpiti Coast's great business community.
Register now – spaces are limited. https://www.eventbrite.co.nz/e/kapiti-coast-economic-health-check-with-brad-olsen-infometrics-tickets-322940472647?aff=erelpanelorg
About Brad Olsen:
Brad Olsen is a Principal Economist and Director at Infometrics and is one of New Zealand's leading economic commentators.
A community leader and New Zealand's youngest Justice of the Peace, he was named New Zealand's Queen's Young Leader in 2016, one of Asia New Zealand Foundation's 25 to Watch in 2019, and Young Wellingtonian of the Year 2020.
As a young person, Brad brings a different perspective to key opportunities and challenges that New Zealand faces and is keen to unlock more potential across businesses and communities. Brad focuses on understanding trends as they evolve and highlighting way to enhance outcomes for local communities.
Sign up for our e-newsletters: https://www.kapiticoastnz.com/business-hub/kapiti-business-e-news/