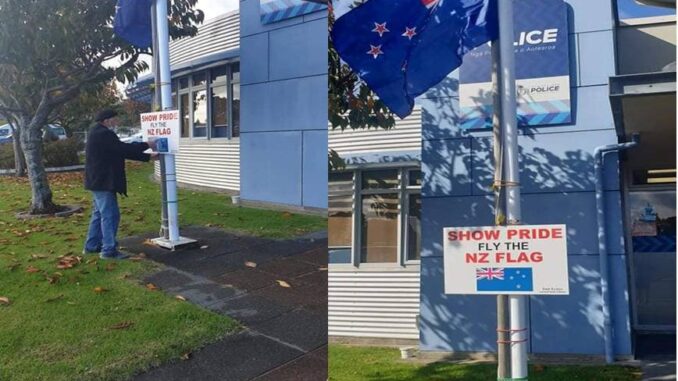 Kāpiti social issues campaigner Dale Evans was flying the flag for Kāpiti this week with an impromptu flag raising ceremony at the Paraparaumu Police Station.
"I can't believe there is no New Zealand flag flying at the Police Station," says Mr Evans.
"It seems there is a bizarre regulation stopping them from flying our flag on a building that we (the public) own. It's the same at Council but I'm not sure why they haven't bothered to fly the Flag. Where's the pride, and what sort of message is being sent to the kids that having no New Zealand flag on our civic buildings is ok," says Mr Evans.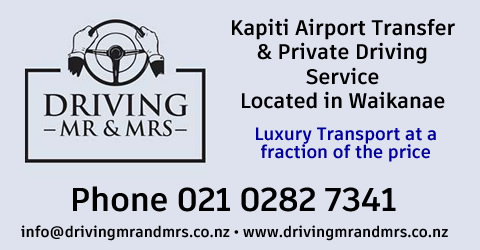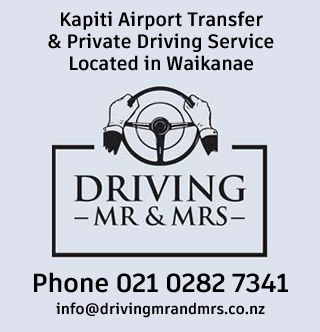 "The country's flag should be on display proudly celebrating who we are as a nation," says Mr Evans.
The Kāpiti Police Station has not flown flags for about six years and this is explained by a little-known tradition. Only stations with an inspector, or someone of a higher rank, could raise a flag.
Without someone of the proper authority, the lone flagpole at the station on the corner of Kāpiti and Rimu roads will continue to go without a flag.
The Ministry for Culture and Heritage dictates that Government buildings with flagpoles must fly the New Zealand Flag every day during normal weekday working hours and only at the weekend if the building was in use. A police station is a government building.
Not only are stations with a flagpole – and the correct person to raise it – required to fly a flag every day, they must fly the New Zealand flag and the Police flag.
Mr Evans says his 'gift to the people of Kāpiti' has since been removed from the flagpole at the Police Station. He says he is undecided about reporting it stolen.