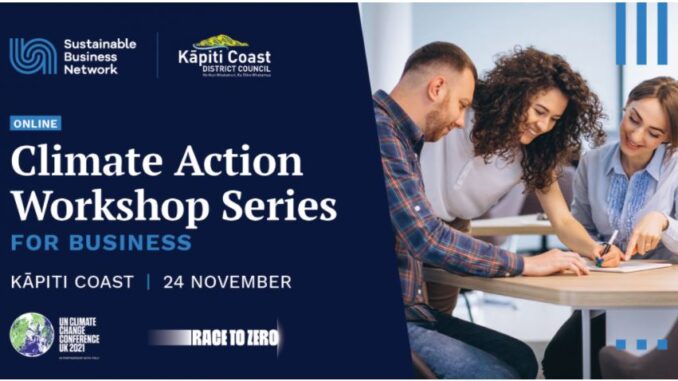 While world leaders are grappling with the 'where to from here' at the UN Climate Change Conference, COP26, in the UK, New Zealand's Sustainable Business Network (SBN) have teamed up with the British High Commission Wellington to help Kiwi businesses play their part in reducing carbon emissions.
Phil Jones, programme Manager at the Sustainable Business Network, will be moderating an interactive workshop co-hosted with the Kāpiti Coast District Council.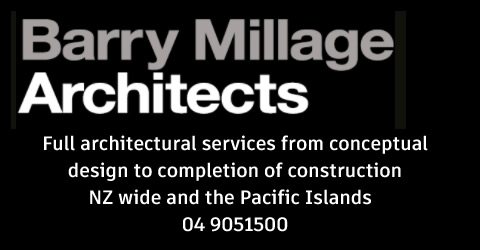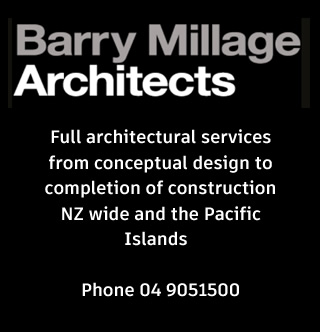 It is one in a series of regional workshops teaching new skills and inspiring action.
"In these workshops we'll explain the opportunities climate action can create for your business. And, we'll help you develop a plan to do that. You'll also have time to network and connect with other businesses and share ideas," says Mr Jones.
He says if you're just starting to take action, or want to re-energise your efforts, this workshop is made for you.
Mr Jones says participants will leave the workshop with a practical understanding of the actions their business can take to reduce its emissions.
"There will be a tailored action plan, containing simple steps to reduce your carbon emissions using the free online Climate Action Toolbox.
"Help is available from our climate experts on setting targets, such as looking at Race to Zero – a global campaign rallying businesses, like yours, to take urgent climate action."
He says guidance will be given from the SBN team on how to build confidence and create change in your business.
The workshop will be run by Mr Jones, who led the development of the Climate Action Toolbox, and Network Connector Ayla Irving-Lamb.
The British High Commission Wellington will provide an update on COP26 and the Race to Zero initiative.
Mr Jones says other workshops around the country have gone very well.
"It has been very encouraging to see so many businesses engaged across the country and there is clearly a motivation to take action. The main feedback we have from businesses is 'it's the right thing to do,' and many businesses want to stay ahead of regulations and are also responding to the drive from customers."
As the workshops are interactive, spaces are limited.
When: Wednesday 24 November 9am-11.30am
Kāpiti Local Businesses: $40; SBN Impact Investors: $15; Others: $50
The price of this workshop is heavily discounted thanks to funding from the British High Commission Wellington. Also, businesses local to Kāpiti are receiving an additional discount for this workshop only from Kāpiti Coast District Council.
Date and time
Wednesday 24 Nov 2021
Time: 9:00am-11:30am
Venue and Location
Online
Contact Details
Event Links
https://events.humanitix.com/climate-action-workshop-auckland-5xddso9t-hdoth18b