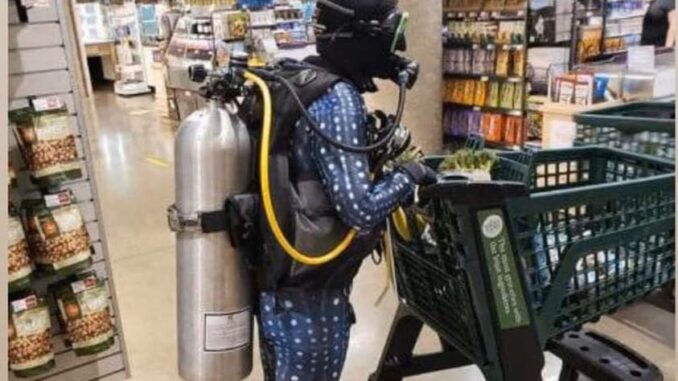 Masks are now mandatory when visiting supermarkets, services stations and all public transport during Covid Level 4. Countdown supermarket in Waikanae say they have not had any issues and if customers arrive without a mask they are given one. New World say they have not had any issues with requiring masks and customers are happy to comply.
Countdown say they wanted customers to know that in line with the government's announcement yesterday, masks must be worn in all stores by both customers and our team.
"So, if you're the dedicated shopper for your bubble, please bring your own mask or ask our team at the front door for one if you've forgotten, as masks are a condition of entry to our stores."
Face coverings at Alert Level 4
At Alert Level 4, you must stay home other than for essential personal movement.
We encourage you to wear a face covering and keep 2 metres distance from others when leaving your home. Especially if it is difficult to maintain physical distance from others.
You legally must wear a face covering if you are a customer or an employee involving customer contact at a business or service operating at Alert Level 4.
This means, you legally must wear a face covering:
On public transport and at departure points, for example train stations and bus stops
On flights
In taxi or ride-share vehicles — drivers and passengers
When visiting healthcare facilities
Inside any Alert Level 4 businesses and services that are still open and involve customer contact, including supermarkets, pharmacies and petrol stations.
Current exemptions for face coverings remain in place. You do not need to wear a face covering if you are:
Under the age of 12
Have a physical or mental illness
Have conditions or disability that makes wearing a face covering unsuitable.