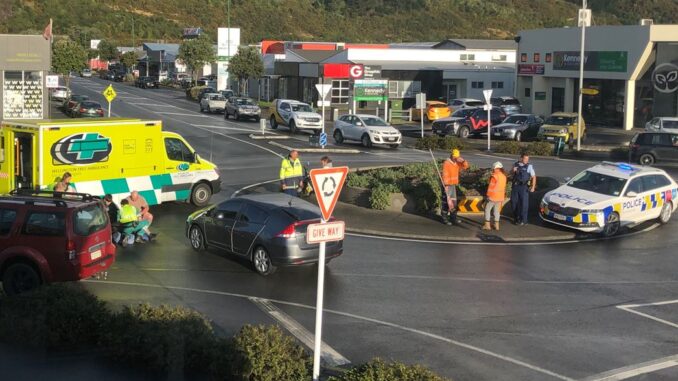 Police and medical services were quickly on the scene this afternoon when a collision between a car and a motor scooter occurred at the roundabout on the corner of Ihakara St and Rimu Rd in Paraparaumu.
The rider of the scooter was assisted by ambulance staff, his condition is unknown at this stage. The scooter was seriously damaged and there was some damage to the car, with the driver appearing shaken by the incident.
Police have cleared the scene of the accident which happened at 4pm. Traffic is flowing again.