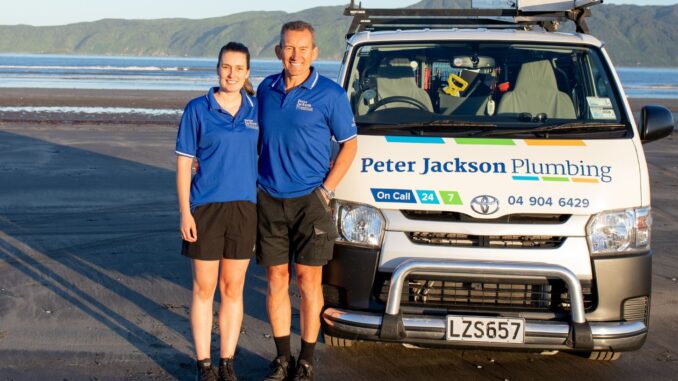 Starting a plumbing apprenticeship as an adult can be challenging, doing so as a woman in a largely male dominated industry is even more so. However Kāpiti's Soren Ebbett is taking it all in her stride.
The Raumati mother of two is an apprentice at Peter Jackson Plumbing based in Paraparaumu.
"It is something I have wanted to do for a long time and when I started I was well aware of the challenges," says Soren.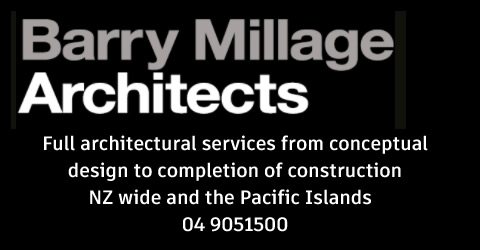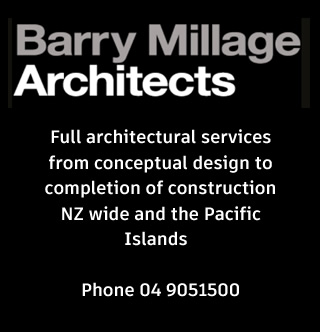 The 29 year old started her apprenticeship a year ago when the Government announced the first two years were free.
"Prior to that the costs of courses were really high and hopefully a lot more people will now take on apprenticeships."
Soren is not new to Peter Jackson Plumbing, having worked in the office for 10 years.
"I learned a lot in the office and now the apprenticeship is a great opportunity to learn more. I really enjoy this industry.
"Being out on the tools gives me a greater understanding of the pressures the guys are under and I have gained a whole new level of respect for how much they know and do."
Soren says being a woman in the trades has its moments but most of the comments she gets are positive.
"It is harder in some trades where physical strength is important but a lot of the work we do requires technical skill. I think the trades are a good option for girls and these days it is much easier to work around family life. I think we will see a lot more girls coming into the trades."
For Soren the balance of being a working mum brings pressures as well.
"There is some pressure in wanting to be a good apprentice and being a good mum. There is some conflict and it tends way more to be an issue for women than men. A lot of women don't get the respect they deserve but I think that is changing over time."
She says the pathway to apprenticeships is not always clear for girls at school.
"The trades were never really presented as an option, and it's a shame that instead the assumption was we would go to university. I did four years getting a degree in Graphic Design and now I'm doing the job I really want to do.
"Completing a plumbing apprenticeship gives a young person so many options. It's a qualification you can take around the world. Plumbing is essential everywhere, and you get paid while you train."
A superb role model for women who want to make a career in the trades, Soren says there are plenty of options available out there now.
"Apprentices are highly sought after and we have a real shortage of qualified tradespeople in New Zealand so there has never been a better time to take to the tools."