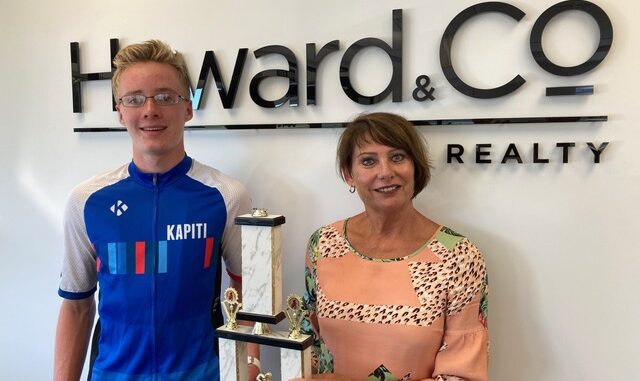 Kāpiti Cycling Club President Gary Clareburt says this year's Howard & Co Summer Series was a great success with all races hotly contested.
"The club has had a very good summer and it is clear that cycling is growing in popularity here in Kāpiti. The Summer Series covered riders from all four grades and in the end it was the consistent results of Euan that made the difference."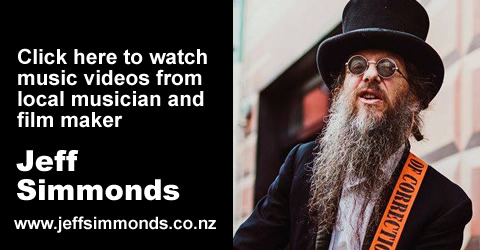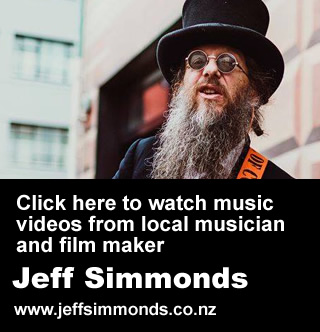 Euan finished the series with 107 points. The other placings saw several riders separated by only a few points.
A Grade rider Mike Proudfoot finished second with 94 points, just ahead of Doug Barret on 93 and Dwight Garton on 91.
Euan, a 15 year old student at Paraparaumu College student, competed in C grade at the Tuesday Club events held at Southwards Car Museum and Nga Manu Reserve Rd.
Series sponsor Ceinwen Howard of Howard & Co says she was thrilled at the success of the event and to see one of the youngest riders take the title.
"Our young people don't always get a good wrap and this was a very positive result and showed his great dedication. For someone who has only been competing for six months this is a great reward."
Ms Howard says it has been a pleasure to sponsor the event. "We are a local boutique business and we like to support locals as well. The club is thriving and we are pleased to be part of that."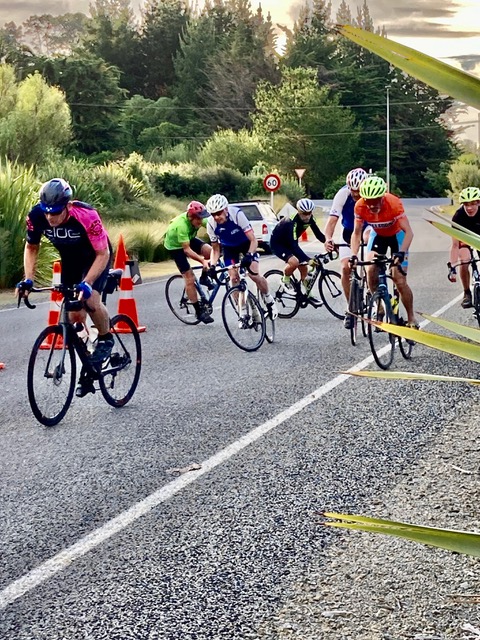 Final Points:
Euan Mason 107, Mike Proudfoot 94, Doug Barrett 93, Dwight Garton 91
A Grade Points
Mike Proudfoot 94
Katie Richards 76
Leon Goodwin 60
Tom Gollins 57
Paul Rawlinson 31
B Grade Points
Dwight Garton 91
Gary Clareburt 82
Lee Pownell 80
James de Hair 77
Jon Cox 8
Rhys Evans 8
Leon Goodwin 12
C Grade Points
Euan Mason 107
John Rawlinson 62
Adrian McKenzie 61
Ian Cooke 39
Kerry Graham 31
John Pratt 23
Dave Downer 25
Tony Levaggi 29
Andy Ross 17
Ian Fraser 28
Millie Donald 20
Fraser Beggs 8
Tristan Ratcliffe 6
Ryszard Balejko 6
Dean Arthur 5
Alex Bissel 4
D Grade Points
Doug Barrett 93
Daryl Flaws 72
Liam Parkes 55
David Cunningham 50
Francis de Hair 49
Ryyszard Balejko 30
Steve Gregan 27
Oscar Goodwin 19
Phil Cocker 15
Glynis TMK 12
Alex Arthur 14
Bill Richards 5
Penny Mikkelson 5