Walking into Hightide Caf on Paraparaumu Beach felt like one of those serendipitous moments that life gives away every now and then.
The caf is a warm, inviting space that's steeped in creativity and generosity, and full of community spirit. I called in for a takeaway coffee one morning, and half an hour later, walked out with two new CDs from local Kāpiti bands, the best cheese scone I've ever eaten, a lesson on the history of Kāpiti Island, a loaned book about the island, along with plans to return for the open mic events.
When owners Leigh and Pete took over the caf five years ago, Leigh said she didn't really feel a strong sense of community in Paraparaumu Beach at the time. She has various theories on why this was, but has set out to correct this and craft a community hub on the beach. Firmly believing that creativity is at the base of a healthy community, Hightide Caf has become a stage for music and poetry open mic events, exhibiting local art, selling local music, advertising local events and wellness services, and as a venue for Whirlwind a men's support group.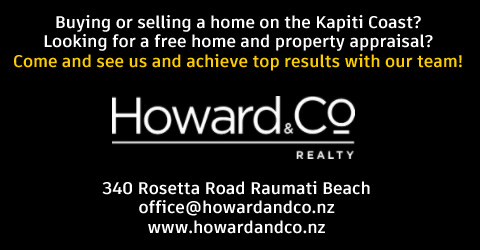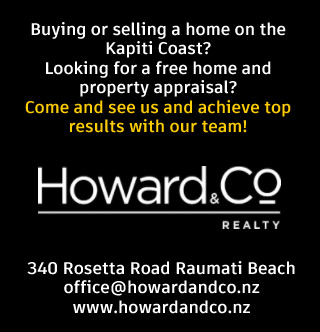 Whirlwind is a charity set up in 2010 by Martin Sloman and Ryan Edwards to help men engage better with the emotional side of life. Martin said the group focuses on men's mental health because "men are typically reluctant to ask for help when they really need it." They meet monthly at the caf to share a communal meal, connect and share stories. He said they get anywhere from 20 40+ men at these dinners. "It's not just about fixing men, it's about engaging men in the community," he said.
A practicing clinician, Martin said he often refers clients to the caf, suggesting they take a walk along the beach and reward themselves with a coffee afterwards. "It's great to be able to say 'go and see Leigh and Pete at Hightide, grab a coffee and put it on our tab don't worry about it, you'll be looked after.' Leigh's always been a big supporter of what we do. It's not just a business there. It's a business that believes in community and helping people. Life is about making progress and getting ahead, but it's not only about that. Profit and community don't need to be mutually exclusive."
Martin spoke about the strong connection between artistic expression and managing emotional moods, and explained that purchasing a PA for the caf was a "no-brainer" for them. The PA is used at the monthly dinners, and at the music and poetry open mic nights. "Music is a real draw card for our members," Martin said, and that a number of the members have performed at the open mic events.
As a gallery space, adorning an entire wall of the caf is local photographer Murray Short's work "The People's Kāpiti Island." Measuring 8.2m x 2.1m, and made up of 10,206 images, it is the world's first multi-authored photograph of that scale. The impressive mosaic is made up of contributed images from the community that either feature Kāpiti Island, or are taken on Kāpiti Island. The community essence of this installation feels perfectly attuned to the caf's mission and vision.
The cafe also provides a dedicated space to showcase local music, without taking a commission. An ex-sales rep for Warner Music, Leigh knows her music. She knows each album intimately and does a fabulous job of promoting each one. I walked out with a unique children's album by The Beetroots and an album by Groove Assembly, which according to Leigh, "is an essential item in every lounge."
Hard to believe, but there is even more generosity floating around this caf, with their 'Pay it forward' initiative, which is essentially a system for shouting a stranger a coffee. "The intention does a full circle of goodness," Leigh said. She spoke about an American tourist that was travelling the length of the country on her own. She took a free coffee from the board, and Leigh gave her a meal on the house. Leigh said some months later the tourist phoned from America to thank her and let her know how much that gesture had lifted her spirits on her trip. "It made me cry a little bit," said Leigh.
Leigh and Pete have succeeded in crafting a community hub of creativity, and they go out of their way to cherish and protect it. On the odd occasion Leigh said she has even suggested to customers that "this caf isn't right for you," after being treated in a not very nice way by customers, or overhearing derogatory and offensive conversations. "Money's not everything," she said. "If you get the environment and the product right, the money will come later."
It's a special place. Drop in for a coffee, a chat with Leigh, and be inspired by the caf's wealth of creativity and generosity.
The open mic events are held on the first and third Sundays of the month, and 'Poetry to the People' is held on the last Sunday of the month.
For more stories by Christine see: https://www.thebigidea.nz/profile/christine-mackintosh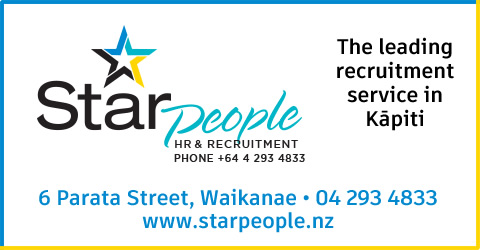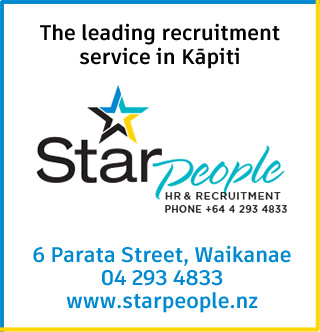 no