Kāpiti Business – Kāpiti Coast Business Network at Tuatara Brewery Tap Room on July 13.The…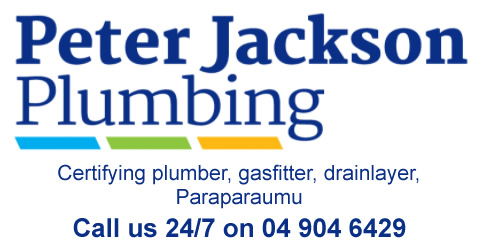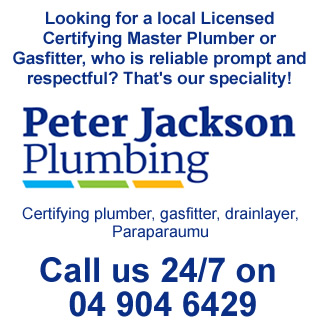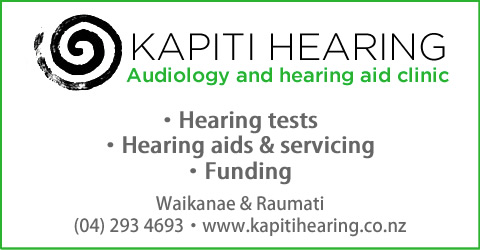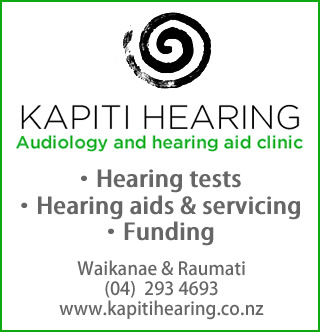 Hey Kāpiti film makers – listen up. allshorts New Zealand short film and video festival 2010 is calling for submissions.Festival organiser Paddy Brennan says the allshorts NZ short film and music video festival is now in its 5th great year."allshorts is a celebration of New Zealand audio visual art. We accept any genre up to 10 minutes in duration. Our focus is on short works from a…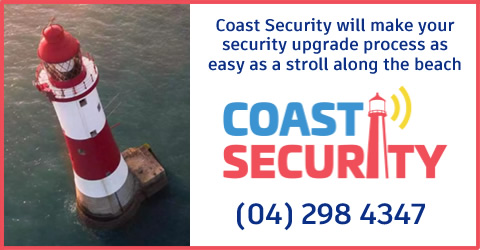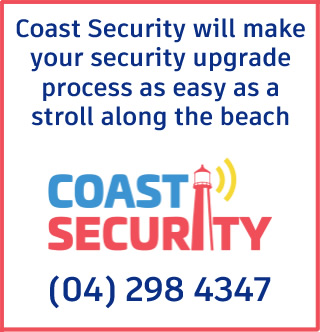 The Kāpiti Chamber of Commerce is inviting guests to join the Prime Minister and leader of the National Party, the Rt Hon Bill English for lunch. Date: Thursday 9 March 2017Time: 12.30pm to 2pmVenue: Southward Car MuseumCost: Individual $39 Table of 10 $350 The PM is on the road and heading for Kāpiti-Horowhenua with the Hon Nathan Guy and MP for Ōtaki. Together, they will be visiting…
Look professional by booking a meeting in one of our modern meeting rooms for your next client meeting, or strategy planning. We're fully equipped with fibre internet, chrome cast, data projector, whiteboard, whiteboard walls, and free tea and coffee on arrival. 🙂 Come check us out. We're on the corner of Seaview and Howell Roads, Paraparaumu Beach!https://www.kapiticollective.co.nz/meeting-rooms/ at Kāpiti Collective.
Electra Business Breakfast KāpitiWellington Regional Economic Development AgencyChris Whelan, Inaugural Chief Executive Wednesday 1 March 20177.15am to 8.45amSouthward Car Museum$25 (incl GST) per personThe Electra Business Breakfast Kāpiti is delighted to be hosting Chris Whelan, CEO of the Wellington Regional Economic Development Agency (WREDA).Chris will speak on the work of WREDA and economic development in Kāpiti. See you there! Book early to avoid disappointment.ABOUT CHRIS WHELANChris Whelan…
There may have been the tail end of a cyclone passing over but that didn't deter the hardy souls who turned out to the recent BNI fundraiser night for Mary Potter Hospice.BNI Better Business president Marc Hamilton says they were thrilled at the response to their fundraiser held last week at the Jolly Pub with Ian Klinac as the MC.Mr Hamilton says it was a full house…
Close to $9million in discounts is in the process of being distributed to customers of Electra in the Kāpiti and Horowhenua Districts.Electra CEO Neil Simmonds says the amount to be paid out is about $8.8million but may go over the $9million mark.He says the formula for determining the amount each customer gets is $30 plus 17 percent of the transmission charges, up from 16.75 the last two…
Recently, the installation of another Kāpiti defibrillator has been completed at the Otaihanga Boating Club.The coordination of this further milestone has been overseen by Shirley Stratton of the Kāpiti Rotary Club, in conjunction with the Otaihanga Boating Club Officials, Commodore Steve Aitken and Secretary Deb Aitken.On the same date of the unveiling ceremony, the Kāpiti Rotary Club held their regular weekly meeting on this occasion at the…
There is a developing controversy over Kāpiti Council plans to legitimise a structure damaging land around the Wharemaku Stream.The land involved is Reserve Land separating Coastlands two shopping buildings over which exists a link. It was vested in Council when the block was subdivided in the 90's. It seems Council's intention is to legitimise a three year old 12m wide retail structure that has caused significant harm…
A resident has reported seeing lions at the Paekākāariki end of Queen Elizabeth Park."I was just sitting there quietly feeding the flamingos when a large lion emerged from the undergrowth. It was most disconcerting," said the resident who did not wish to be identified (his name is Fred Smith from the Parade, Paekākāariki).The unidentified resident (Fred Smith) said he had often suspected there were lions in the…
Rioghnach Dempsey and Olivia Whiting, both aged 12, were fundraising today at the Waikanae Easter Market in Mahara Place.The two Te Ra students are in a rock band called Sonic Eclipse and had some home baking to sell with funds being used for more band equipment. Rioghnach plays piano while Olivia plays guitar and sings.
The recent visit to the Kāpiti Coast Museum on the 24th March, by a contingent of Amateur Radio enthusiasts from the Hastings and Napier New Zealand Amateur Radio Transmitters (NZART) clubs, included the opportunity for licenced operators to transmit from the Museum's "Ham Shack" using the museum's ZL6KCM callsign. Following a welcome by museum member John Yaldwyn (ZL4JY), David Walker (ZL2DW) from the Hastings Amateur Radio Branch…
Kiwis keen to give a gift sweeter than chocolate this Easter can purchase an 'eggstraordinary' gift by buying 2 dozen Cheep as Chicks for a family in need through TEAR Fund's – Gift for Life.While most Kiwis are set to enjoy a bounty of delicious chocolate eggs this Easter, many children in the developing world will not. International aid and development agency, TEAR Fund, is offering a…
Green Party MPs Julie Anne Genter and Jan Logie will be in Kāpiti at a special public meeting to discuss their transport plans.The meeting starts at 7.30pm on Monday September 8 at the Kāpiti Community Centre, 15 Ngahina St, Paraparaumu. All Welcome.
Labour candidiate for the Ōtaki electorate Rob McCann says the campaign is heading for the home run and the campaign team and volunteers have been very busy. "This week is no exception with two MP visits and two candidate debates. If you want to see what we're up to, check the Facebook page or the meet the candidate tab on the website.""Last Sunday we launched our campaign…
"Our electorate has the oldest average age in New Zealand, so the release of Labour's Senior Citizen's Policy is of significant interest to many within the electorate," says Rob McCann, Labour Candidate for the Ōtaki Electorate."As we are all going to get older, how we care for our elderly affects every single one of us. "Many will be wondering why those who work in the aged care…
This week the Rugby World Cup stopped into Kāpiti as part of the national tour. The Web Ellis Trophy was accompanied by HSBC World Sevens Trophy and the Women's Rugby World Cup which is also held by New Zealand.Hundreds enjoyed the fine weather to visit the Coastlands carpark where a huge black marquee housed the trophies. Hurricanes Rugby players and promoters were on hand to keep the…
Three Kāpiti players Jacinta Beckley, Kristian McLeod and Brooke Mason were all once again selected for the Basketball New Zealand Age Group Koru Teams that played in Australia in January.The Koru Teams are selected from players all over New Zealand so these three achievements to be selected last year and this year is fantastic.The Tournament was held in Albury in Melbourne Australia in January the competition tough…
If you are interested in Coaching any of the following Waikanae AFC Teams please email your contact details to the Club.Juniors – 12th Grade Promo, 13th Grade JPL, 13th or 14th Grade Promo.Seniors – Mens First Team (Wellington Capital 2), Men's Reserve Team (H/K Division 1), Womens First Team (Wellington Premier League), Womens Reserve Team (Wellington Division 2).Please either email your contact details to [email protected] or alternatively…
Two local groups, the Te Horo Road Action Committee (THRAC) and the County & Rahui Roads Group (CRRG), have finally been allowed their hearings on the Wellington to Levin Expressway. Under the New Zealand Transport Agency run consultation on the Peka Peka to North Ōtaki section of the expressway, submitters are entitled to a hearing.However, because of an error, described by NZTA Board Deputy Chairman, Garry Moore,…
Trans-Action is an advocacy group for better public transport (formerly known as Transport 2000+) based in Wellington.The website below offers many interesting insights regarding the future of public transport. In many countries this future has arrived already.For details see www.trans-action.org.nz
The Alliance for a sustainable Kāpiti (ASK) today reaffirmed its opposition to the Kāpiti expressway. "We are hearing some comments in the media lately that this is a done deal. It is by no means a done deal and there is a lot more water to flow under the bridge yet in terms of process before any work could commence," said ASK spokesperson, Nick Fisher. "If this…