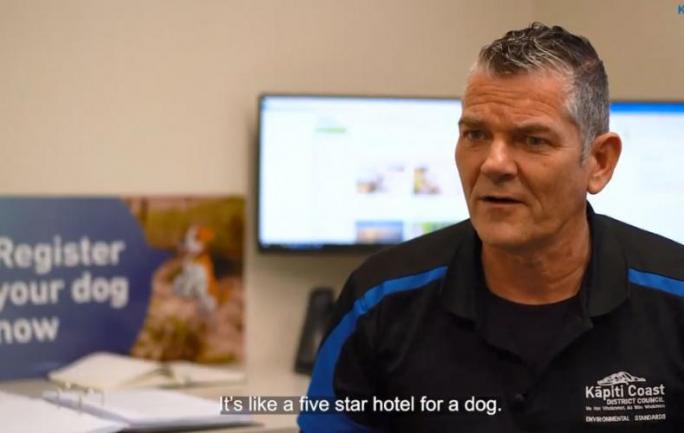 The recent upgrade to Kāpiti Coast District Council's animal shelter is enabling the Public Spaces…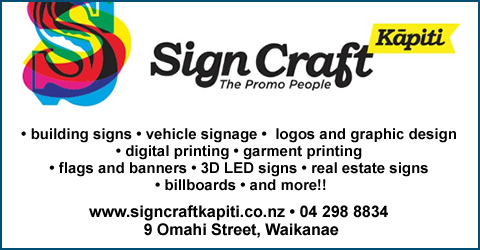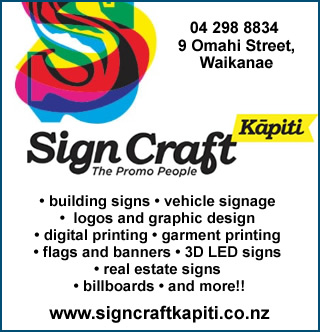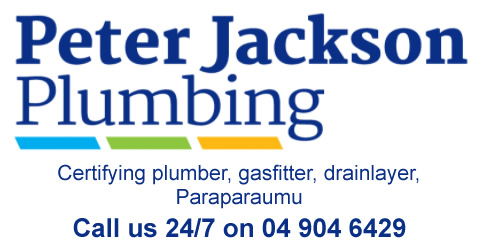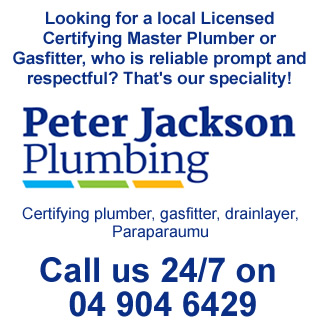 A steady stream of viewers turned up to the opening day of the Paraparaumu Rotary Annual Art Show at Southward Theatre in Otaihanga.Over 300 works from throughout New Zealand are on display over Labour Weekend and many of them are also for sale.In a special judging session on Thursday the Best in Show prize went to 20 year old Ōtaki artist Eva Saunders, who won the supreme…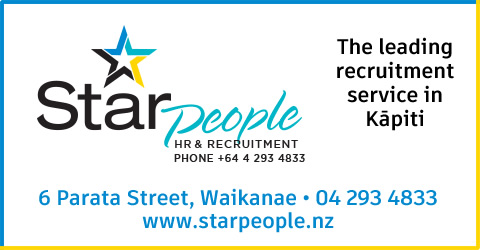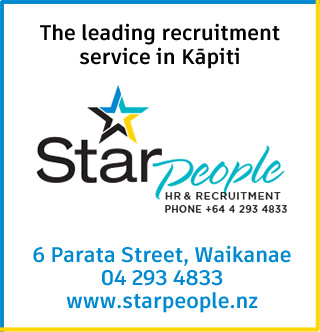 Electra Business BreakfastRevealing the Hidden Jewel in the Kāpiti Island CrownBen Knight Chair, Guardians of Kāpiti Marine Reserve TrustWednesday 6 June 20187.15am to 8.45am at Southward Car Museum$25 (incl GST) per personThe Electra Business Breakfast is delighted to be hosting Ben Knight, Chair of the Guardians of Kāpiti Marine Reserve Trust. Ben will speak on the history of the Reserve, the reasons for its establishment and the…
The Kāpiti Chamber of Commerce is hosting a lunch with the Leader of the Opposition, Spokesperson for National Security & Intelligence and National MP for Tauranga: Simon Bridges. Date: Thursday 31 May 2018Time: 12pm to 1pmVenue: Southward Car MuseumCost: Members $20 (incls Kāpiti Chamber & Ōtaki National Party Members) Non Members $30 National's new leader Simon Bridges is stopping in Kāpiti on his Connecting with Communities Regional…
The Kāpiti Coast has the potential to be one of the fastest growing regions in New Zealand in the coming decades and it's vital that we don't let the opportunities before us slip by.To that end, a group of leading Kāpiti business and professional people have volunteered their time to establish the Kāpiti Economic Development Agency (KEDA), which aims to connect locals who are passionate about the…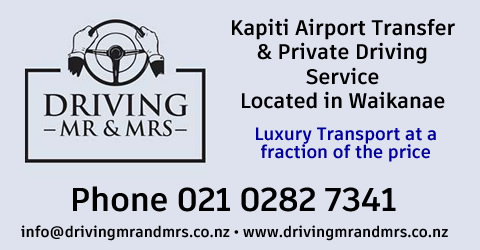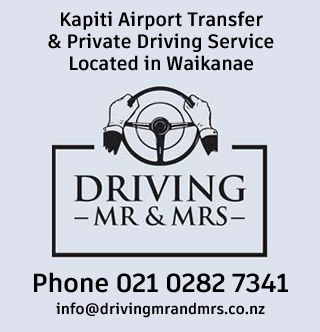 The next meeting of The Lions Club of Kāpiti is to be held on Tuesday 5 March at the Ocean Road Community Centre (Formerly The Senior Citizens Hall) in Ocean Road. Andrew Laing from The Lions Club of Kāpiti says they will be having a meal ($24.00 per head) and listening to speakers from 'Stroke Central Region.'We meet at 6.00pm for a 6.30pm meal and we finish…
Community Emergency Hubs are about the community coming together to do what it can to help each other – people helping people with what they have available.The Kāpiti Coast District is home 52,100 people and stretches from Paekākāariki in the south through Ōtaki in the north.It includes the towns of Te Horo, Waikanae, Paraparaumu, Raumati Beach, Ōtaki, and Raumati South, and smaller localities such as Emerald Glen,…
Although they were removed from Mahara Place in Waikanae weeks ago, it seems the two iconic phoenix palms are still putting up quite a fight.As part of a major upgrade of Mahara Place the phoenix palms were removed and temporary stages set up. Now those are being removed and the area excavated. And this is where the phoenix palms are rising from the ashes.It appears the roots…
Next planting bee Sunday July 16th, 9am to noon.Plants arrive 8am.We are continuing Stage 2 of the Ramaroa Wetland: planting carex's along the upper edges of the big swamp and trees along the Reservoir Stream. Follow the flags up the Cairn Track. It is soggy underfoot so wear gummies or boots and don't venture across the swamp!! Morning tea and hot dog after.All welcome to plant or…
2017 QE Park Community planting day 23 July Come along and help us out on one our planting days. Sunday 23 July. Starts at 9.30am 12pm. Meet at Tilley Road entrance – Paekākāariki.When:Sunday, 23rd July 2017, starting at 9:30am Duration:2.5 hoursWhere:Queen Elizabeth Park.Price/Cost:FreeBring:Shoes, warm clothes and a spade if you have itFree Event There is no cost associated with this eventEasy Fitness This event is suitable for…
Congratulations to Peter Kentish, fondly known as PK, for being one of last night's four recipients of a Civic Award from KCDC. Peter received his award for all the conservation work he does with Ngā Uruora, Whareroa Guardians Community Trust and Forest & Bird at Kaitawa Reserve.Thanks for all your hard work PK and the positive attitude you bring to everything you do. Also for your photography…
"Can you believe it's been five years since we started up Book Island on the Kāpiti Coast. We've come a long way and this wouldn't have been possible without your support," says Greet Pauwelijn publisher of Book Island."We'd like to invite you to celebrate our fifth anniversary with us and offer 30% off all titles and free shipping until the end of April. Just use coupon code…
Before heading to bed this Saturday night, remember to put your clocks back an hour.Daylight savings officially ends at 2am on Sunday 2 April.The end of daylight savings is a good time to check your smoke alarms test that they are working and replace the batteries if necessary.Smoke alarm batteries should be changed at least once a year, unless they are long-life batteries.
In a bizarre twist to the case of the missing Housing Meeting signs it turns out that the local council nicked them and then damaged them to boot. Ōtaki Labour candidate Rob McCann says the Kāpiti Council has caused a great deal of unnecessary angst following revelations that three Housing Crisis Meeting signs had been taken by council, despite earlier assurances from council that they had not…
Kāpiti has it's fair share of women located in rural areas and they are invited to join Rural Women NZ in taking the Government to task on rural health services in Mock Court Trial. The mock trial is part of a seminar series hosted by the Department of Health at the University of Otago. At the seminar, Rural Women New Zealand (RWNZ) will assert that the New…
Jack McDonald is from Taranaki iwi Te Whakatōhea, Te Ātiawa. He grew up on the Kāpiti Coast and is a former chair of the Paekākāriki Community Board.Jack joined the Green Party at 16, motivated by the foreshore and seabed issue and the effects of climate change. Since then he has dedicated himself to the Green movement and realising the vision of having a Treaty-based environmental Party at…
Recently Kāpiti Basketball Association held the BBNZ Kiwi Hoops Coaching Course here in Kāpiti.15 people attended the course from beginner first time new coaches through to experienced coaches.The presenter of the course was Monica Mercury who is a BBNZ accredited Kiwi Hoops Trainer.Angelo Robinson Director of Coaching for KBA and Hoop Club Kāpiti said "the course went for 2 hours and was aimed at Beginner level Coaches…
Boys Basketball U15 Representative TrialsRepresent Kāpiti Region on the national stage The first session is on:MONDAY 14 MARCH 2016 AtKCDC SPORTSHALL & PARAPARAUMU COLLEGE GYMMAZENGARB ROAD, PARAPARAUMUBETWEEN 7PM – 8.30PM To be eligible players MUST BE Under 15 as of 31 December 2016All enquiries contact Rob Scriven 0274852094 [email protected] www.kba.co.nz
March 14 is Commonwealth day and to mark the occasion for 2016 the Commonwealth Games Federation along with the Gold Coast 2018 Organising Committee have announced an expanded para-sport programme for the 2018 Commonwealth Games. The changes herald a new and expanded range of sports and an increased number of athletes for the next edition of the Games. Gold Coast 2018 will boast the largest-ever Para-Sport programme…
The Chief Executive of the Motor Trade Association (MTA), Mr Warwick Quinn has resigned from the organisation."It is with regret that the Board has accepted the resignation of MTA's Chief Executive, Mr Warwick Quinn. He has accepted a role back in the construction sector where he will head the Building and Construction Industry Training Organisation," said Mr David Harris, MTA President"Since starting at MTA Warwick has made…
End of year report for Wellington's transport: making great progressIt's been a great year for transport improvements in the Wellington region, according to the latest update on the Regional Land Transport Plan (RLTP).A report that will be presented to the Regional Transport Committee meeting tomorrow (Tuesday 8 December) shows substantial progress is being made with a range of projects, activities and plans.Paul Swain, Chair of the Regional…
The seaward side option for a new walking and cycling path between Ngauranga and Petone is a major step forward for cycling and walking and resilience in the Wellington region, says Greater Wellington Regional Council Chair Chris Laidlaw. "A safe, scenic walking and cycling path will encourage a lot more people to cycle commute between Wellington and the Hutt Valley, which is great for their health and…
Dawn services Ōtaki Fall in at 5.45am at Ōtaki Memorial Hall. March to Memorial Park for service and wreath laying at 6am.ParaparaumuFall in at 6.20am at hospital gates, Tutanekai St. March to War Memorial Arch for service at 6.30am. Services will also be held at both Paraparaumu service cemeteries at 7.55am.Citizen's parades and servicesPaekākāarikiFall in at 8.15am on corner Ocean Road & The Parade. March to Memorial…
Kāpiti canines will be able to cool off at Waikanae Pool next week for the first ever Dogs in Togs summer swim event on the coast.Kāpiti Coast Aquatics is hosting the inaugural Dogs in Togs at the Waikanae Pool on Sunday 26 March from 2pm to 5.30pm.The first hour and half, from 2pm to 3.30pm, is for smaller dogs and large dogs are welcomed from 3.45pm to…
Kāpiti Youth Support were among the big winners during the KCDC consideration of Annual Plan submissions yesterday.KYS offers a wide range of services to young people from right throughout the district. They provide opportunities for young people to optimise healthy life choices.Mayor Jenny Rowan went into bat for KYS, strongly urging councillors to recognise and support the work of KYS."This is not just any group. KYS play…
Ōtaki MP Nathan Guy has welcomed the $20,000 in new funding for three local youth programmes from the Ministry of Youth Development.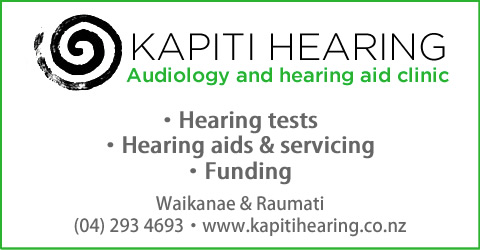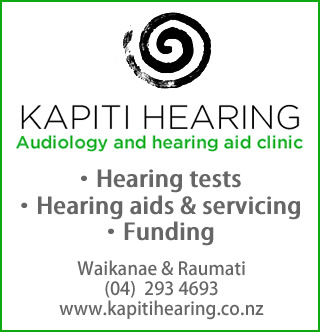 no