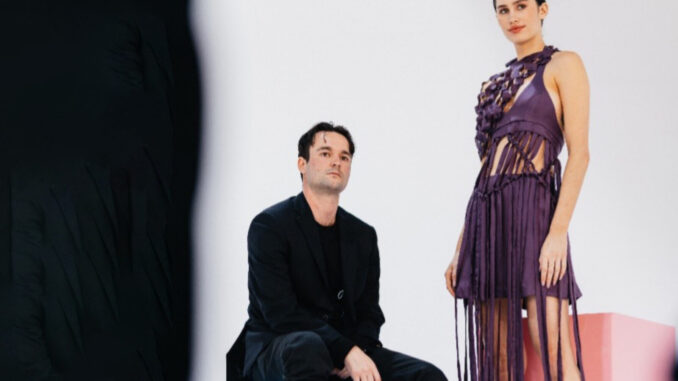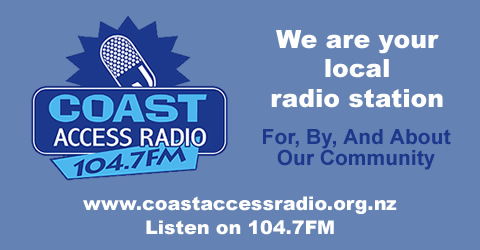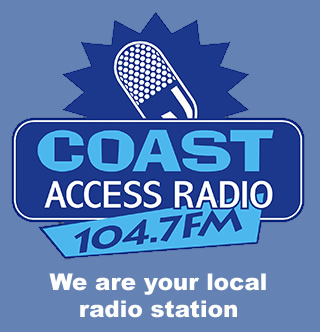 Milan, Paris, New York, its all ahead for Kāpiti's young award winning fashion designer Henry Calkin of Raumati Beach who was recently announced winner of Resene Colour of Fashion 2022.
Three years ago Henry gave up a burgeoning garden landscaping business to try his hand at fashion design when he joined the Whitecliffe School of Fashion and Sustainability.
The move paid off, culminated in his award and has set him on his way to a career in fashion design.
With all of the graduates taking part Henry says it was great to be a part of this and to win the $1000 prize was very welcome.
"But really for me it is more about the recognition of my work and the validation is priceless."
Henry called his mum when he first learned he was the winner. He says she was so excited for him, "she went from speaking normally to full-on tears in one second."
Henry created a design in Resene Grape Escape. He recalls when he was handed his fabric earlier this year as the project began: "It's a stunning colour. It looked like the night sky when the stars are really shining through."
Henry's design was inspired by the Matariki star cluster. Matariki stars laser-cut from silk, macramé ties woven together like flax, and a cloak-like shawl were details Henry brought to his winning design, a nod to his childhood on the Kāpiti Coast.
Henry says: "Te ao Māori influences were strong where I grew up in Raumati, and I wanted to capture that in my design."
A graduate of Kāpiti College, Henry says the win will hopefully get his foot in the door as he seeks an internship. "In this industry that would be a good step. A lot of graduates go into TV work, costumes, and Weta type work. I want to be involved in commercial fashion and design clothes people can wear in their ordinary everyday lives."
Henry's family, friends, tutors, classmates and fashion industry leaders gathered for an intimate occasion for the Whitecliffe School of Fashion and Sustainability graduation showcase.
The former Kāpiti College student, was one of 13 finalists – six from Wellington and seven from Auckland. On Judging Day, the 2020 intake of fashion students at Whitecliffe revealed that their talent for creating original, well-structured, sophisticated garments had been unaffected by three years of pandemic-disrupted learning.
Karen Warman of Resene says: "Our warm congratulations to Henry. His design was a stand-out, responding well to the idea of bringing influences and experiences from his own life to the design.
"We love giving these young people a chance to explore their creativity with colour, and experience this aspect of the fashion industry before they embark on their careers. Resene is proud to support New Zealand's next generation of fashion talent and we look forward to the tenth year of Resene Colour of Fashion with Whitecliffe in 2023," she says.