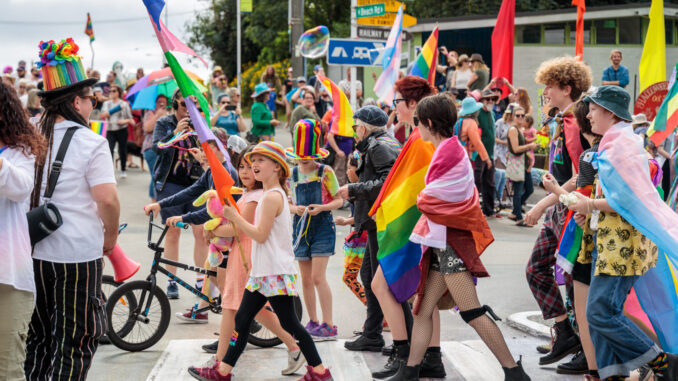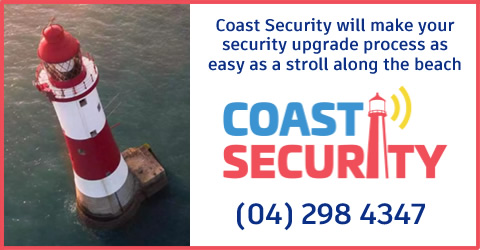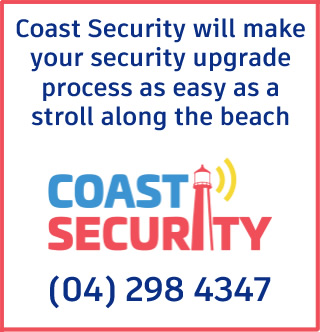 It is a week like no other in Kāpiti – get ready for the Paekākāriki Pride Festival, a celebration full of colour and exuberance.
Organiser Val Little and co-founder Pat McIntosh started the event five years ago with a dance in the Village, the next year there was a mini Festival, then Danielle Burns organised a Parade (The World's Shortest). More events have been added and now there is much much more.
October is Pride month in Kāpiti and as the Paekākāriki Pride Festival is celebrating turning five, organisers say there will be five days of fun, activism and celebration.
Val Little says the Festival is for everyone and brings people from as far away as Auckland and Christchurch.
"The Village swells with colourful people and families attend. It really is a community celebration and everyone is welcome.
"We're so excited to bring you this year's programme. Check out what's on offer, clear your calendars, dust off your most fabulous outfits and get set for a five year celebration like no other."
She says there will be some of the popular staple events like the (World's Shortest) Pride Parade, dance party – the theme this year is 'Old Skool' – and the queer quiz, and we've added some new ones such as the incredible theatre piece, Man Lessons and a concert featuring local legend, Coral Trimmer.
"We have a wonderful committee and the whole Village is behind the festival. It will be a great community event for Kāpiti and all are welcome to this all inclusive fabulous little festival."
EVENTS Calendar is below. For more see: https://www.paekakarikipridefestival.org/