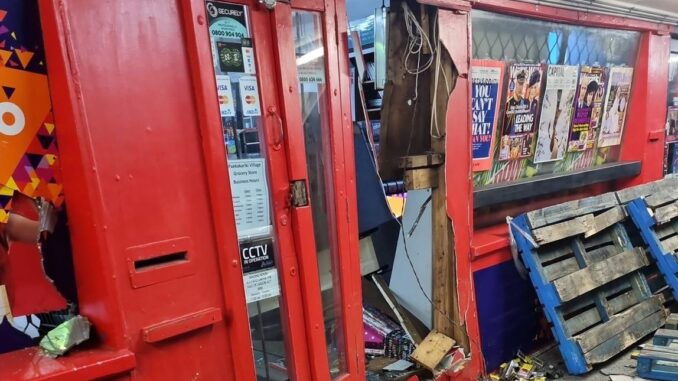 In a continuing trend, there has been another Ram Raid in Kāpiti, this time overnight on the Paekākāriki Village Store run by Horace and Bhavesh Morar.
The latest raid follows similar attacks in Ōtaki and Paraparaumu Beach.
Police report seven young people in a single vehicle have been arrested.
Police were called to Beach Rd, Paekākāriki at 3am on Sunday to reports of the attack on the shop. A number of items, including cigarettes, were taken.
The seven alleged offenders left in a single vehicle, but police stopped the car using road spikes a short distance north, near Raumati.
Police says seven "young people" were taken into custody. The ages of those taken into custody was not immediately available.
Paekākāriki councillor Sophie Handford says the community has rallied behind the store owners.
"The community has already been very supportive and locals have got the electricity back on and are in the process of building a new door. It is a very sad attack on our village but it is great to see the community rally round and support Horace and Bhavesh and this family owned business," says Ms Handford.