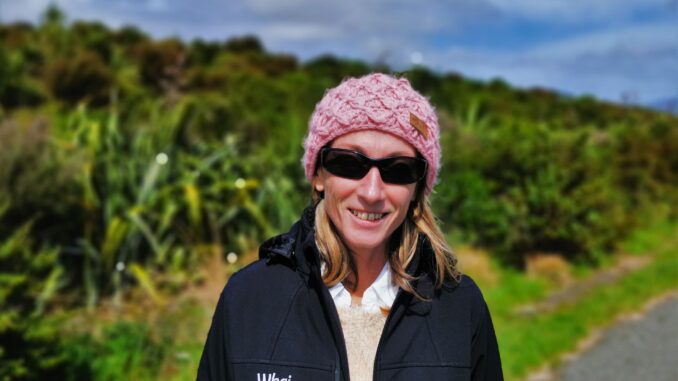 Tarn Sheerin, standing for the Raumati Community Board, says she enjoys being active and involved with a diverse network of community minded individuals, groups and organisations.
"I am passionate about people, their wellbeing and their happiness. When I heard Raumati was to have their own Community Board, I couldn't let this opportunity pass.
Ms Sheerin says there are some very exciting changes happening in our awesome little piece of paradise and she would love to support and play a part to these changes and involve the local community.
"I would like to listen, learn and understand more of how people see our Raumati Beach community developing, what changes people would like, If any?
She says she will also be building relationships / networks with the other Community Board members and elected members, for a better understanding of Kāpiti and its residents and how better we can help them.
"I would also like to advocate better measures towards security around our public places and schools, CCTV cameras, traffic calming measures to some of our roads, more rubbish bins, dog bins with bags, and some good discussion around ways we can all encourage others to 'be tidy kiwis'.
"I would like our curb side rubbish bins to have bin clips, I'd like to see more local public recycling stations, less diesel rubbish service vehicles and less operators undertaking this work to reduce the amount of rubbish vehicle visits to each street. I want to see a discussion around how Raumati can reduce our carbon footprint and help towards the wider communities Carbon free targets."
Ms Sheerin says she wants to see a community lead discussion in collaboration with council and other key stake holders about the future of the old Raumati Pools building.
"We have the potential and opportunity to entice others to visit our vibrant Raumati, see our wonderful beaches, parks and walks, and enjoy what our awesome shops, cafes, boutiques and eateries have to offer.
She says the Holopuni Sailing Waka, Marine Gardens park and playground, and miniature train operations at Raumati Beach have great potential to be complimented by many other possible activities or attractions and she would like to help bring this conversation up within our local community and our elected members to council.
"I am a proud mother of two. My whanau settled in Newry Road, Raumati Beach in 1954. I am proud to call myself a Kāpiti Local, and I live in Raumati Beach with my daughter."