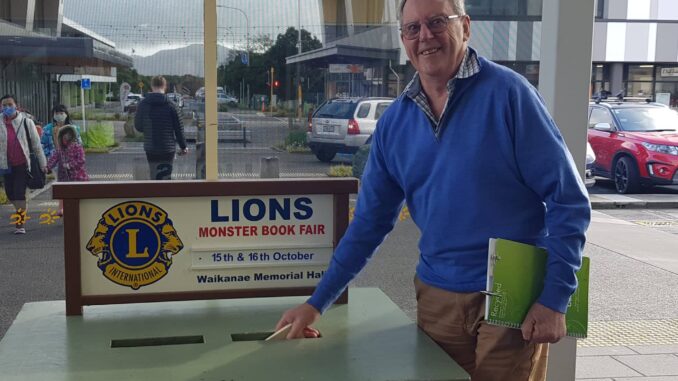 The Lions 'Big Box' went back into Coastlands Mall last Sunday, marking its 21st successive year there. The box made its first appearance in 2001, with kind permission of Coastland's management. However, the Lions Monster Bookfair is actually 25 years old, having first been established in 1997.
Combined Lions Clubs of Kāpiti Monster Bookfair's project manager Peter Cresswell says the box has been a very popular depository and it needs a roster of 18 Lions to empty it twice daily for seven days a week.
"At least a million book have been dropped into its slots over the last two-plus decades which has enabled us to raise nearly $800,000, almost all of which has gone to needy Kāpiti organisations.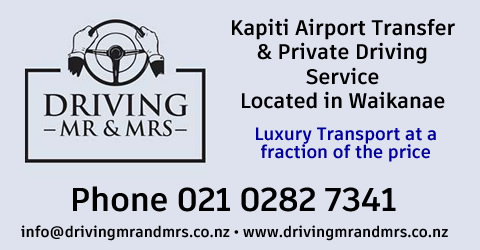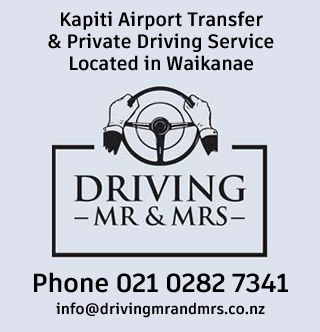 The Bookfair will be held in the Waikanae Memorial Hall on the weekend of 15th and 16th of October. So once again, the Lions Clubs of Paraparaumu and Waikanae are asking the community to be as generous as they have been in the past and to go through their bookshelves and basements for surplus quality reading, music and puzzles, that others will enjoy.
Drop-off points have once again been established as follows:
RAUMATI BEACH Coastal Mowers Ltd
PARAPARAUMU BEACH 180 Degrees Café
PARAPARAUMU Coastlands (Robert Harris entrance)
WAIKANAE Bohanna Motors, Picture Perfect Framing
Anyone wanting larger quantities of books collected should contact Peter Cresswell on 904 2699 or Jim Hall on 04 298 5131